The University of Wisconsin-Stout, Discovery Center is pleased to host the 2021 Leadership Speaker Series.  We invite you to join us for a conversation around various leadership topics with regional, national, and international experts.  We hope to help inspire you and spark energy, growth, innovation, and excitement for you and your organization.
This series was offered at NO COST to you with thanks to partial funding from EDA CARES grant ED20CHI3070030 that supports innovative leadership's pandemic response. 
Using Cultural Intelligence to Strengthen Your Organization 
Allegra Mercedes Brown, Ed.M., California State University, Dominguez Hills
August 12, 2021, 9:00 AM - 11:00 AM (CST) Virtual on Microsoft Teams

Tool Kit - Using Cultural Intelligence to Strengthen Your Organization

This session will focus on the meaning of culture and the importance of being responsive to cultural differences within organizations. We seek innovation within our organizations, but that requires having an awareness of, acknowledging, and promoting multiple ways of thinking and being. Becoming more culturally intelligent will help us uncover the creative assets that exist within the people we work with.  We will examine the three levels of culture, examine our own cultures, and articulate the relevance of culture to how the brain works.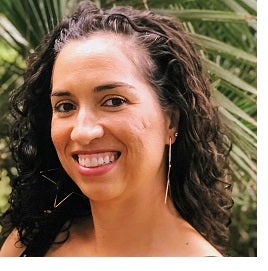 Allegra Mercedes Brown, Ed.M. - Biography

Grounded in pursuit of social justice and equity, Allegra Mercedes Brown seeks to create spaces that uncover multiple ways of thinking and being. Her approach acknowledges and values culture (the lens through which we see everything) because culture profoundly impacts how we operate in the world. She is currently a lecturer for pre-service teachers at California State University Dominguez Hills, where she teaches courses on the role of race and other social constructs in our schools. Allegra has taught in inner-city Miami, Harlem, New York, and Huntington Park, Los Angeles. She holds a B.A. in African Studies from Columbia University and an Ed.M. from the Harvard Graduate School of Education.