For the second year, Adobe Systems Inc. is partnering with University of Wisconsin-Stout to offer students the chance to get hands-on experience with the industry-standard Adobe Technical Communication Suite in their advanced classes.
Students in the technical communication concentration of the Bachelor of Science in professional communication and emerging media will likely encounter Adobe products such as FrameMaker when they enter the workplace.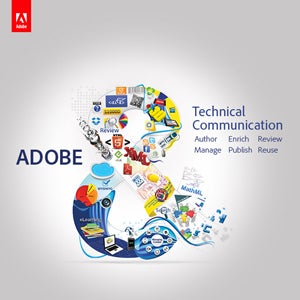 During the spring 2015 semester in the Writing Technical Manuals course, they will use those same tools as they tackle extended writing projects, thanks to the TCS partnership with Adobe.
The class in technical manuals, taught by Assistant Professor Gregory Schneider-Bateman, is one of many in the major that provides students a chance to develop their skills in a real-world environment.
With UW-Stout laptop computers and a full array of cutting-edge software, students in the class will design, write and edit a range of technical documents.
"Many of our graduates will need to use FrameMaker and other Adobe tools as soon as they are hired," Schneider-Bateman said. "I look forward to preparing them for being productive from their first day on the job, using the tools in the Technical Communication Suite."
The PCEM major, with concentrations in applied journalism and digital humanities in addition to technical communication, has maintained 100 percent employment rate for graduates the last five years.
Adobe TCS software also is used by students in the Master of Science program in technical and professional communications.
###