Elijah Zimmerman returned to college to get his bachelor's degree in management with the goal to become a better provider for his growing family.
Danielle Conlon, a mother of three, decided to get her diploma in information and communication technologies because she wanted a career change and better work environment.
Lauren Carlson was glad that she could return to school without leaving her job. "I didn't have to put my career on hold to finish my degree," said Carlson, a management graduate.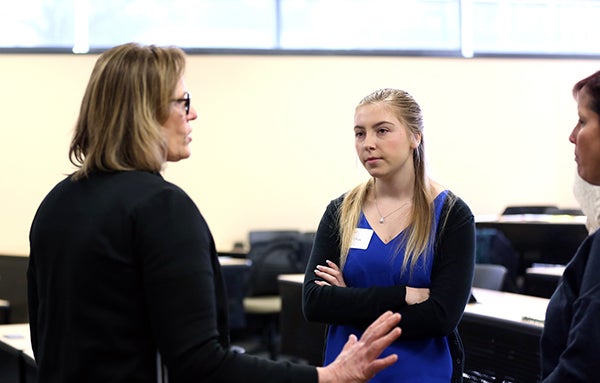 They are just a few examples of nontraditional, adult students who recently have taken advantage of expanded Online Adult Degree Completion options at University of Wisconsin-Stout.
The university has added ICT; psychology; and hotel, restaurant and tourism management as adult-geared degree completion programs, to go with the long-standing management program.
UW-Stout offers similar programs to students on campus, but these online versions are specifically designed to more seamlessly provide credit for previous learning, such as university or technical college credits or advance placement credits from high school.
Work experience is also often applied as credit for these types of programs. Professional development, training, certifications, military experience and more could qualify for college credits and bring students closer to their goal before ever starting additional coursework.
Carlson, for example, used her work experience to satisfy the management program's requirement for an internship.
"I had a wonderful experience in the online program," she said. "Everyone in this program wants to see you succeed, and they are here to help you get to that end goal of graduating."
In 2012 she accepted a full-time job prior to graduating from UW-Stout and never got around to finishing her degree — until she graduated in May 2020.
Craig Brown of Milwaukee chose UW-Stout to finish his degree because it accepted more of his credits from Milwaukee Area Technical College than any other online program he checked into, he said. UW-Stout has credit transfer agreements with many technical colleges.
Having completed his bachelor's, Brown is working on a master's degree.
Overall, in addition to these four adult degree completion programs, UW-Stout offers 13 undergraduate and 16 graduate degrees fully online.
UW-Stout also offers nearly 30 certificates and certification programs through Stout Online. Nearly 100% of students who enroll in online or distance learning programs are able to transfer credits from previous education experiences.
UW-Stout is one of the only universities in the region with U.S. Distance Learning Association accreditation.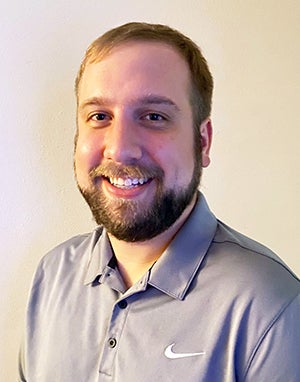 Degree advantages
Benefits of a higher education degree may include higher pay and greater job security.
Zimmerman, of Little Chute, needed just 31 credits when he returned to school. He saw his decision pay off even before graduating with a new job in Oshkosh.
"For most classes, the due dates are set up so that you can do the work whenever you have time throughout the week. After the first couple of weeks, I developed a schedule that worked for me," he said.
"Stout's commitment to helping nontraditional students truly does change people's lives. Coming back to Stout as a management student was the best decision our family has made," Zimmerman said.
###
Photos
Renee Surdick, left, director of the online bachelor's program in management, speaks with students. UW-Stout now has four programs geared for adults who want to return to school to finish their degree.
Lauren Carlson
Elijah Zimmerman