University of Wisconsin-Stout junior industrial design major Jacob DeGroot recently earned the Noah Norton Portfolio Prize Endowed Fund award.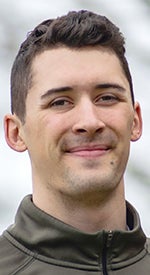 DeGroot, of Black Creek, plans to use the $1,000 to purchase more design tools as well as help pay for school.
"I was so excited," DeGroot said of winning the portfolio prize. "It's like a combination of winning a competition and receiving a scholarship."
Jennifer Astwood, professor and program director for the industrial design major, said DeGroot is thoughtful and creates amazing work. "He shows strong skills in problem-solving and storytelling," Astwood said. "He has a solid skillset, and I look forward to where his career will take him."
DeGroot's portfolio includes a life paddle, a kayak paddle with a built-in life preserver. It also could have a built-in pouch to keep cell phones and other valuables safe. As part of the design, he also built in a gauntlet to help paddlers from hitting the side of the kayak.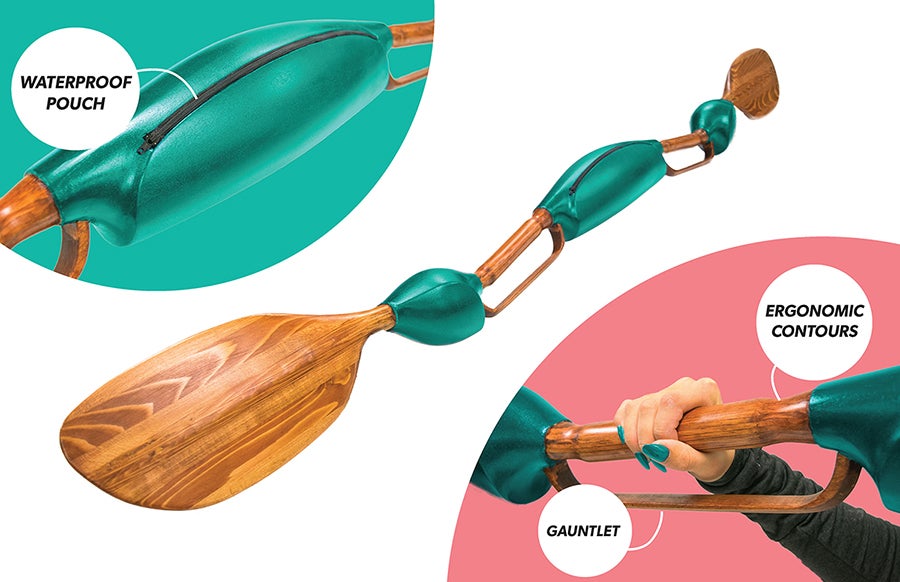 Another concept he shared was a 12-pack beer case shaped like a race car and a wearable device to help astronauts keep track of their space suit and its artificial environment while in space.
DeGroot also has designs for Digitape, a digital measuring tape that reads and saves measurements.
DeGroot has an internship this summer with Milwaukee Tool.
"I think working for them would be the dream," DeGroot said. "I really like the brand and the variety of different products they make. They are also pretty close to my hometown, so I won't have to worry too much about missing my family. Really anything in product design is the direction I would like to go."
The endowed fund is named in honor of Norton, a former associate professor and the university's first program director of industrial design.
Norton died from leukemia in April 2017. He earned his bachelor's degree from UW-Stout.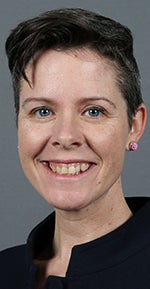 Denis and Sara Norton established the fund in memory of their son. They both attended a virtual presentation of the prize on May 8.
"Noah was a loved teacher, mentor and colleague to the School of Art and Design," Astwood said. "We honor his legacy by doing this."
Denis Norton praised DeGroot for his research of products and drawing skills. "I'm absolutely blown away," he said after the portfolio presentation. "The school should be proud of you."
UW-Stout's School of Art and Design has about 1,000 students in six undergraduate programs and one graduate program.
###
Photos
Jacob DeGroot
The Life Paddle was designed is to make a more comfortable paddle for kayakers.
Jennifer Astwood