The best student design work of the 2018-19 academic year and the work of two standout seniors will be on display in two exhibits at UW-Stout's Furlong Gallery, in Micheels Hall.
The Best of Design show will be in the north gallery and the Student Artist-in-Residence show in the south gallery. The shows open with a reception from 5 to 7 p.m. Thursday, April 25, and close Thursday, Aug. 1. Awards will be announced at approximately 5:30 p.m. during the reception.
This biannual juried Best of Design exhibit will feature work from more than 30 students across all programs in the department of design, showcasing industrial design, interior design, graphic design, interactive media, animation and cinema.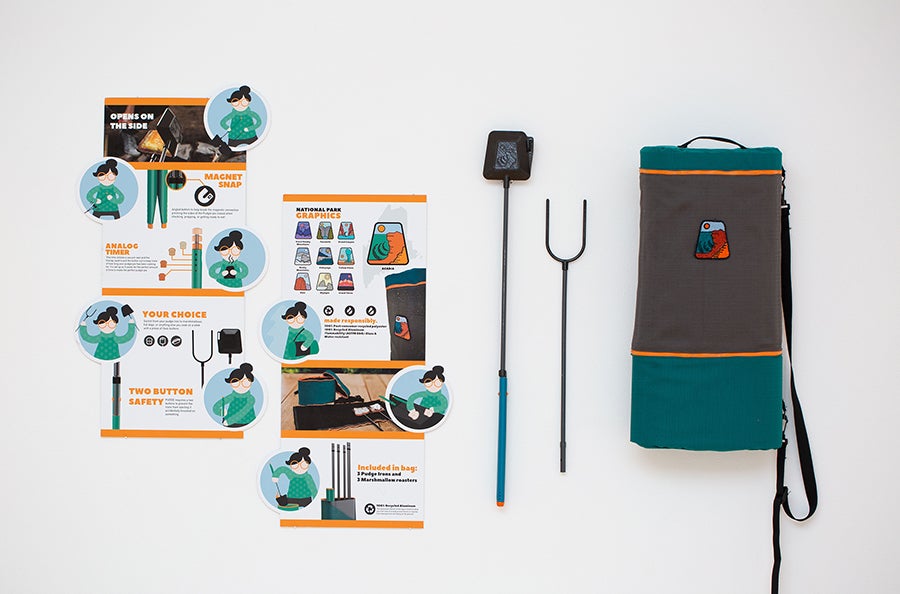 Items on exhibit will represent the full pipeline of the department, from the design foundations level through the graduate level, said School of Art and Design Associate Professor Erik Evensen, exhibit coordinator.
"While our students in the fine arts exhibit their work in gallery spaces quite frequently, our design students don't have the same opportunity very often. Best of Design is our chance to really showcase to the community and the campus what the department of design does well," Evensen said.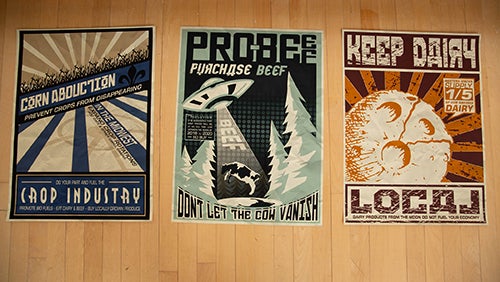 "We have such a phenomenal creative energy in our department, and I believe this exhibit really embodies that. Expect the work to be impactful, thought-provoking, and inspiring," he said.
Jurors for the show were Grace Pedersen, a 2017 alumna and designer at Motion504 in Minneapolis; Miranda Wipperfurth, 2017 alumna and designer at Great Northern Corporation in Chippewa Falls; and Liese Zahabi, assistant professor of design at the University of New Hampshire in Durham, N.H.
Pedersen and Wipperfurth were category winners of Best of Design 2016 and will attend the opening reception.
From 6 to 9 p.m. on Friday, May 3, the Senior Show featuring projects by 100 art and design students will be in the Applied Arts Building and Micheels Hall.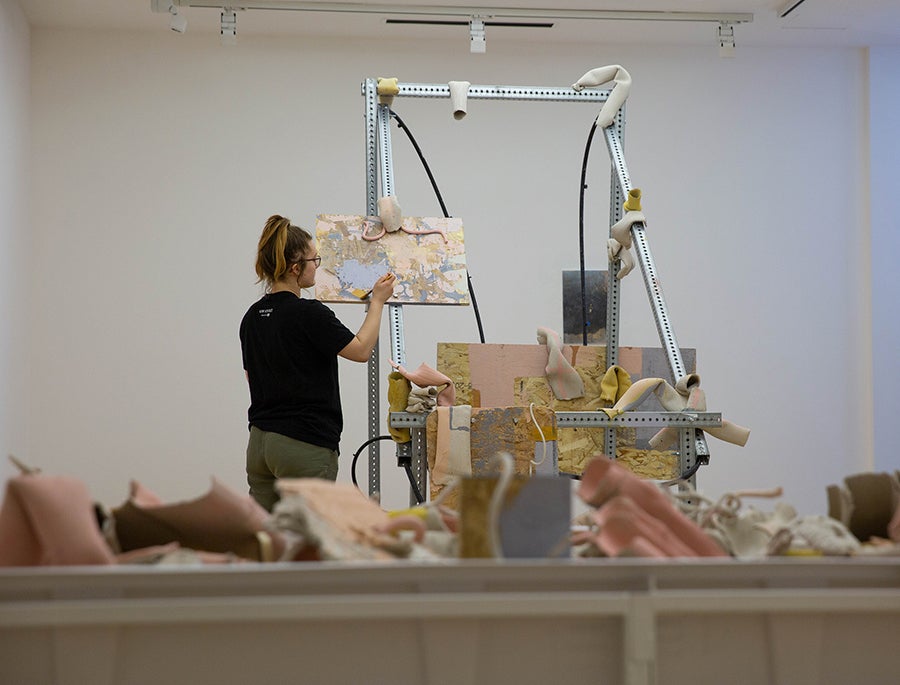 Student Artist-in-Residence show
In the south space, seniors Emily Gordon, of Woodbury, and Melissa Lackey, of St. Paul, will have their Bud and Betty Micheels Student Artist-in-Residence installations open for viewing.
Gordon and Lackey have a concentration in ceramics within the studio art major. Their exhibit will feature ceramics and paintings.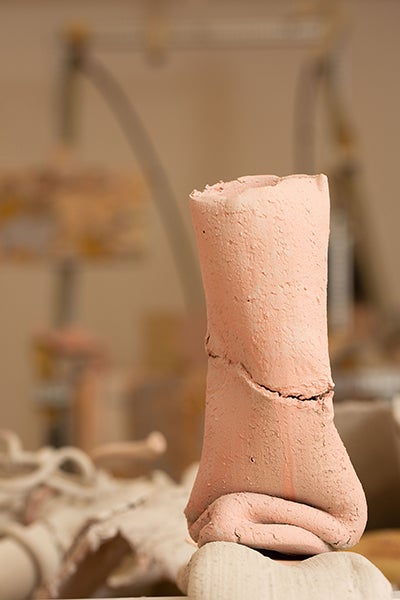 Earlier this year, Gordon received a fellowship from the National Council on Education for the Ceramic Arts.
The Student Artist-in-Residence program was established in 1988 by William "Bud" Micheels, school president from 1961 to 1972, and his wife and endowed by them in 1996 with a donation of $66,500. William Micheels started the art department at UW-Stout, and Micheels Hall is named after him.
The residency was created by the couple, in part, to encourage students to explore the relationship between art and technology.
Students each receive a $2,000 stipend and $1,000 for materials and supplies to develop their art. As part of the residency, they are provided a workspace on campus for the year. They also will have one of their pieces added to the university's permanent art collection and have it displayed in the library.
During the awards portion of the reception, next year's Artist-in-Residence grant recipients will be announced.
###
Photos
A display by Andrea Meisner, industrial design, is part of the Best of Design exhibit at Furlong Gallery. Meisner's Pudge Hot Sandwich Maker invention took second place earlier this year in a national student design competition.
Poster designs highlight work of students in graphic design.
Emily Gordon, a Student Artist-in-Residence, prepares her exhibit at Furlong Gallery.
Ceramics will be part of Emily Gordon's Student Artist-in-Residence exhibit.