Making connections with her professors and peers on a small campus was important to Jessica Daley. She felt this connection and was drawn to UW-Stout on her very first visit. 
Daley built her community with her team as a middle infielder for Blue Devils softball and within the close-knit family and consumer sciences education program. She has always wanted to be a teacher and help those in need, and she believes every student deserves the chance to learn life skills
"That is exactly what family and consumer science education is," she said. "I really enjoy working with the students who may not get many opportunities outside of school. Students who see me as a role model and come to me for help are the ones I love being around and working with."
"Jessica is very committed to supporting at-risk students and wants them to be successful," said Program Director Diane Klemme. 
Daley's compassion and commitment to supporting others and her ability to seek out and strengthen connections have helped her overcome many obstacles in her college career.
Daley, of Streamwood, Ill., was hired before graduation and will begin as an FCSE and health teacher in the Spencer School District in the spring. She graduated on Dec. 19.
Putting life into perspective 
Playing for Blue Devils softball for four years was a highlight for Daley in her college career. She was a scholar athlete and earned all-conference honorable mention. She even postponed her student teaching in spring 2020, hoping to play softball one more semester. But only four games in, the season ended prematurely because of COVID-19.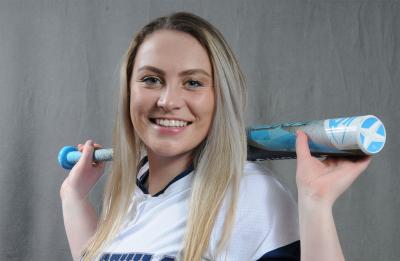 She finished her Blue Devil softball career, having played 84 games with a .938 fielding average. Her batting average was .344 with 210 at-bats and 40 runs batted in.
Daley's hardest challenge, however, was when her father suddenly passed away during finals week her first year. Klemme was unsure if Daley would return to school. "But she did. She persevered," Klemme said.
"My father was always a big part of my life, and no one can ever take that away from me. After losing him unexpectedly, I pushed through every obstacle," Daley said. "Being able to come back to school after hard times really put my life into perspective. This accomplishment is something I am so proud of and will cherish forever."
Because of the challenges she's faced, Daley's head coach and mentor Becky Iaccino said Daley is one of the most extraordinary people she's ever met, and she is proud to have been a part of her experience at UW-Stout.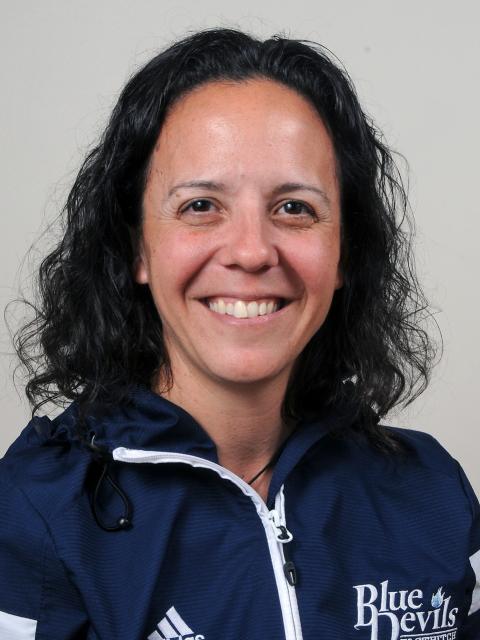 "Jessica has a magnetic personality that makes people gravitate to her. She has a wonderful ability to lead and influence those around her to want to be extraordinary. With her amazing outlook, she challenges herself and those around her to be their best," Iaccino said. 
"Jessica is one of my finest memories of my years here, as well as my years as a coach. She has made a lasting impact on me, possibly more than I have on her."
A career and connections in family and consumer science education
Daley enjoyed making connections with her professors and peers and through her campus involvement in student organizations. She served as a student state officer for the Wisconsin Association of Family and Consumer Sciences last year. And she was involved in the student-led affiliate group, SAFCS.
Daley received multiple scholarships, including both the John J. and Mary L. Kay-Heisler Education Endowment Scholarship and the Bob and Debbie Meyer Endowed Scholarship in 2019.
Her favorite moment in the program was traveling to Wisconsin Dells to the Wisconsin FCSE conference, where she met and made connections with teachers from all over the state.
This fall, Daley student taught at Marshfield Middle School and High School in the FCSE and health education classrooms. She learned that making connections also matters to her students and that building trust helps them to open up.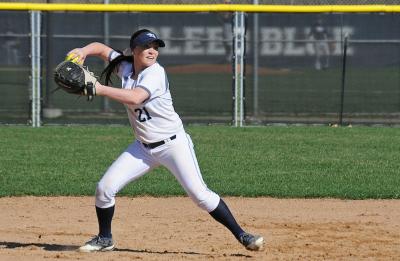 "When students are able to connect with someone, they tend to do more, share more and participate more," Daley said.
She also learned a little about herself. "Never give up. Times get tough. There are good days and bad days, but life happens. We can never give up on others or ourselves," she said.
Carla MacArthur, Marshfield High School's FCSE teacher, said Daley was one of the most prepared and motivated student teachers she's ever worked with. "I am so pleased to see young professionals like Jessica pursue teaching as a career, knowing that she will positively affect the lives of young adults. I enjoyed working with her, and any school would be lucky to have her."
Cindy Quilling, FCSE student teacher supervisor, thinks Daley is a quality student teacher who is focused and dedicated to achieving her goals. "But more importantly, she relates so well with the students, a huge aspect for any teacher. I have no doubt in the success Jessica will find in her profession."
Daley feels prepared for her career because she was able to work with "amazing professors who gave me opportunities to constantly work on my skills. Being in FCSE is like being a part of a small community. Everyone is helping everyone out, and there are always people there for you whenever you may need them." 
UW-Stout's School of Education has prepared teachers and educators since 1891. It offers seven undergraduate programs, five graduate programs and post-baccalaureate educator certifications. Family and consumer sciences education is offered both on-campus and in a flexible online format.