Inspiring Graduate: Dylan LaFontaine ('23)
Hometown: Brooklyn Park, Minn.

Minors: Project Management and Spanish
Dylan LaFontaine knew that when he came to UW-Stout he would work in a variety of hands-on labs in his digital marketing technology and information and communication technologies courses.
"Within my ICT major, the lab-intense courses working with Salesforce CRM, understanding business principles, including marketing, accounting and social media, and eventually putting my knowledge to the test working for a live client, made me feel much more confident about entering the workforce," he said.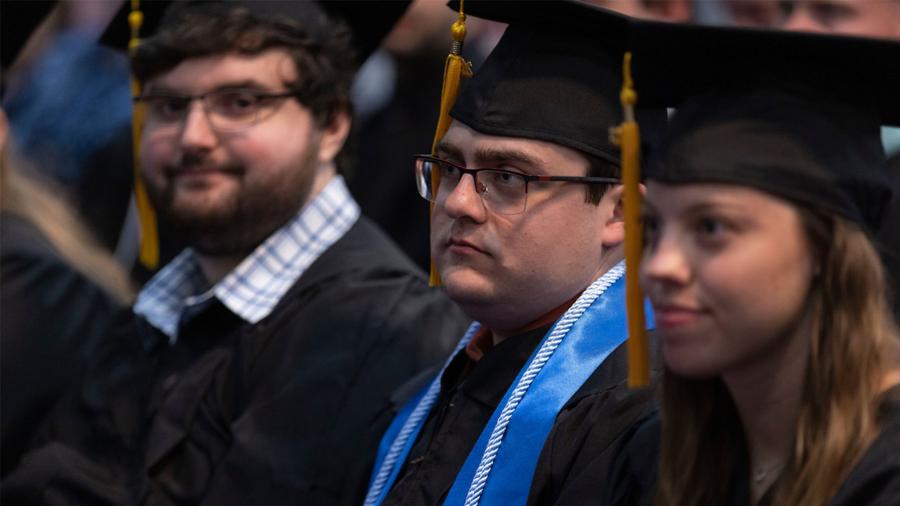 "I appreciate the variety of hands-on individual and collaborative experiences I've had; I feel ready to apply the skills I've learned in my first and future jobs."
With career interests in business analytics, data science, project management and digital marketing, LaFontaine is applying for jobs in a variety of fields. He earned his double major on May 6, one of 1,173 graduates.
What stands out about your UW-Stout experience?
My six-month web development internship at Colony Brands was a great learning experience, from discovering what I like and don't like, to learning about other career paths. This internship was outstanding because I got exposed to other teams within the digital marketing department, including web merchandising, data analytics and business analysis.
As a web development intern, I put my hands-on learning from web development classes at Stout to the test by updating consumer websites.
One other standout for me was the professors' approachability and personability. They were always accessible, communicative and supporting through easy or hard projects. I had fun conversations to get to know several of them, and I knew I could always reach out or stop by their office hours when needed.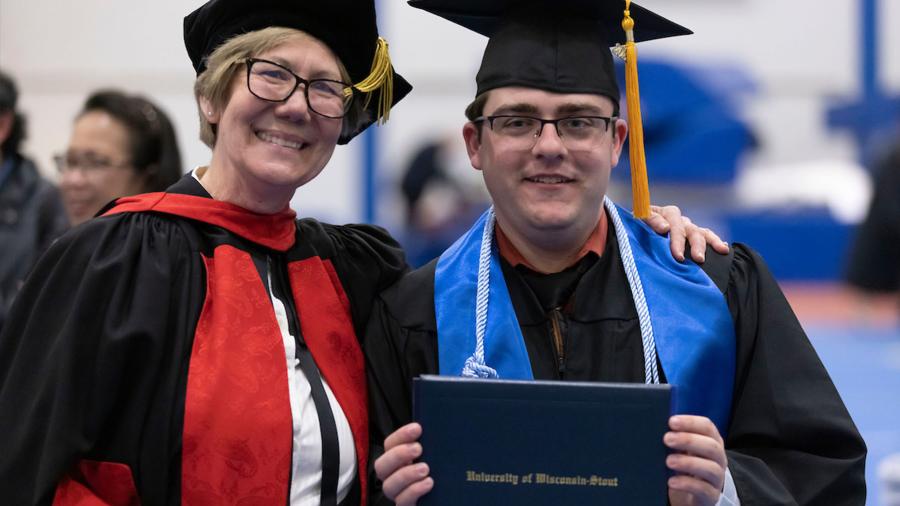 How did you overcome the challenges you faced in earning your degree?
One of my favorite challenges was in the Web Production and Distribution course, learning HTML and CSS. I remember trying to get a page to have two columns; getting the CSS style tags correct to reflect properly on the website; and finally making my first website as the class ended.
Because of this class, I took more web development classes and I now love using HTML and CSS to create websites. I like it so much that I create my own websites, ranging from study abroad and trip reflections to using websites to showcase work for other classes, including Photography and Graphic Communications. This challenge has shown me how much I like web development.
How did your involvement at UW-Stout impact your experience?
I am proud of the variety of involvement I've had on campus. I have held several different on-campus job positions. I started as a student manager in University Dining, overseeing the cafeteria operations and helping in all areas. I worked at Week One Orientation twice, helping freshmen transition to campus and taking them to campus events. I also worked in the First-Year Advisement Center as a receptionist, interacting with students and helping advisers as needed. And I was a campus tour guide with the Admissions Office, showing prospective students and families the Stout campus and connecting their interests with opportunities here. Lastly, I was a resident adviser for a second-year community.
These various campus employment experiences, in addition to other opportunities, have made me proud of my campus involvement and to be a Stout student.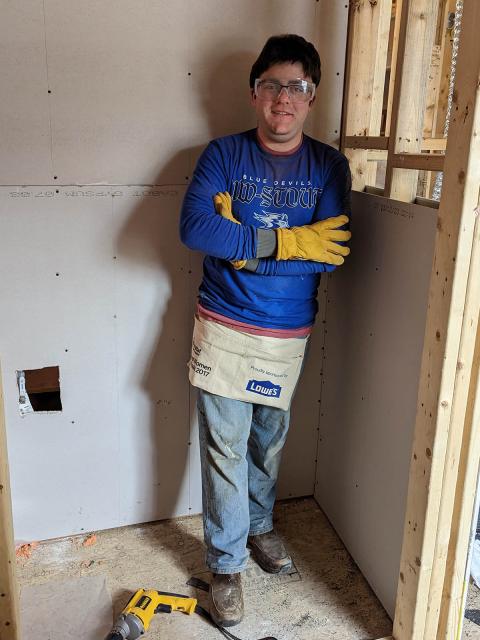 My favorite club was Habitat for Humanity. With other members, I did a variety of housework anywhere within an hour radius of Menomonie. Projects ranged from painting and deck staining to taking down old fixtures to installing or cleaning gutters. For spring break my junior year, I went to Brookings, S.D., to do electrical wiring; and Acton, Mass., my senior year to do insulation and drywall. These were very fun and rewarding experiences to help build homes for families. This showed my love for both volunteering and doing housework.
With my other favorite clubs, I served as web development director for Blue Devil Productions; served as vice president for the Society for Human Resource Management; and I would hit one of at least half a dozen different courses a week with the Disc Golf Club.
In all, my variety of involvement in clubs provided me with great experiences and networking opportunities with other Stout students.