Using videos, popular music, individual activities, small group discussion and a discussion board helps students stay engaged and learning in University of Wisconsin-Stout's human development and family studies 257 Lifespan Sexuality class. The class has moved online but is usually taught in a hybrid fashion.
Professor Markie Twist, who is also  coordinator of the graduate certificate in sex therapy program, allows the roughly 50 students this semester to choose activities they would like to take part in to help engage them in each chapter or topic. Twist calls it "activity menu options."
For example, if the class is covering a chapter on love and relationships, students review the reading and prerecorded lecture. They then have the option of completing a related online discussion board to engage in a prompted discussion of the materials with their classroom peers, completing a questionnaire with a romantic partner/friend that is focused on emotional closeness and then submitting a summary reflection to Twist, or an independent activity exploring Robert Sternberg's "Triarchic/Triangular Theory of Love."
Activity menu options
"All of the activities students do are meaningful, but honestly often students get at the same concepts just in different formats through these varied activities," Twist said. "So, they do not need to do them all to comprehend and understand the material. The students express that it is nice to have a choice on how they want to engage with the material, particularly in the COVID-19 context where it feels as though we have very few choices in our lives, and that it is a less stressful workload to have one activity to do rather than two or three more activities.
"What is pretty astonishing is that in actuality most of the students are doing all the activities anyway, even though they have the choice not to do that. When they do more than one option, they earn extra points for that chapter/topic. It feels good as an instructor to see students have more control over what they can do and manage in their lives right now through the activity menu options," Twist said.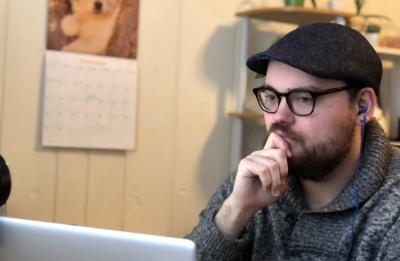 The options are working better than Twist expected, and she plans to continue the change in future classes.
Jacob Reid, of Menomonie, a second-year student studying human development and family studies, said Twist uses multimedia in the Lifespan Sexuality class, and with the individual activities, discussion boards and small group discussions, it fits different students' learning styles and preferences.
"One element of the course which facilitates experiential learning is that each student in Lifespan Sexuality virtually meets regularly in their small group with a handful of other students and a teaching assistant," Reid said. "This allows us to hear fellow students' firsthand experiences and feelings about each topic. We are heavily urged to remember that each person's experiences are valid.
"Together, our fellow students and teaching assistants tailor the discussions to help each student engage with and contemplate the material. This includes thoughtful readings of a selection of case studies and erotic fiction. Considering UW-Stout is a polytechnic institution which encourages a dialectical approach, I believe these methods help students of any major to deepen their understanding of a foundational part of human lives and cultures, and would recommend students to take the course regardless of their career goals because of the practicality and universal need for a more comprehensive understanding of sexuality in our society," Reid said.
Reid enjoys the vibrant and supportive community at UW-Stout. "Faculty, staff and students work diligently to aid LGBTQIA+ students in and out of the classroom," Reid said. "Events such as the annual Gayla, hosted by the Qube, or the Drag Show, are some of my most treasured memories at UW-Stout. I have also met so many wonderful people who have a variety of majors and career goals, due to the polytechnic nature of UW-Stout. This ensures that students are not simply siloed away into classes with students of the same major. This diversity of thought enriches learning for all of us."
Discussion groups provide safe space
Crissy Peterson, a senior majoring in hotel, restaurant and tourism management, of St. Thomas, Jamaica, is one of the teaching assistants. Peterson said that even though the class has had to move to alternative learning methods students are still growing and stepping out of their comfort zones as they learn over the semester.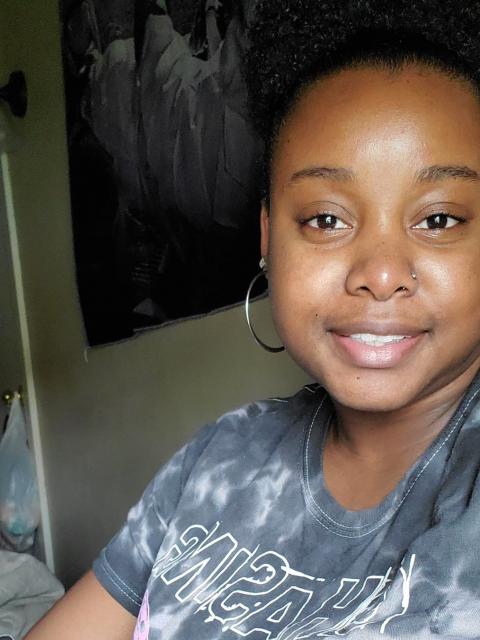 "Dr. Markie has always had a fantastic system in place to help students adjust to the new normal," Peterson said. "I also believe that many students are intimidated by each other in person' being behind the screen gives them a sense of comfort and is a great confidence booster for some. Even though topics are intimate, I have had no issues. I try to ensure that the students are comfortable and that they know this group is a safe space."
Another teaching assistant in the class, Tiffany Larsen-Sampo, of Pulaski, is a recent graduate in psychology with a concentration in clinical psychology. She enjoys helping others learn about what confuses them regarding their sexuality.
"Many take the course thinking they already know everything there is to know about their sexuality, but many doors are opened after just one class," she said. "There are lots of surprises that come along with learning about your sexuality. I know that was the case with me, and seeing how others get excited about learning not only what applies to them, but also their peers, is quite exciting."
Keeping students engaged in the class seems easy for Twist, who strives to make sure every student succeeds, Larsen-Sampo said. "When a student is falling behind, we come together as a team to discuss the best plan of action to bring that student back to a baseline of learning," Larsen-Sampo said.
Reflecting on self
Twist noted many virtual tours have been added since the pandemic, which open more relevant online activities including virtual tours of the Erotic Heritage Museum, the Museum of Sex and the Vagina Museum. Students then have the opportunity to meet in their discussion groups and reflect on activities like these tours.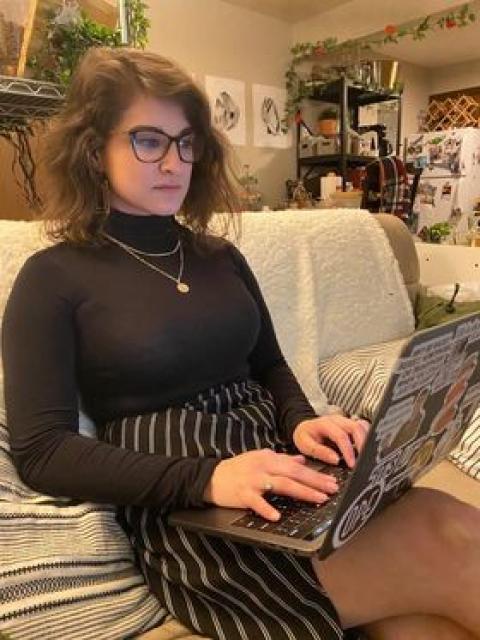 Topics of consent and coercion are coming up earlier in the class, Twist said, noting discussing consent in the context of personal and public health is essential, as well as transmittable infections including COVID-19 and sexually transmitted infections.
Coltan Schoenike, a 2018 UW-Stout graduate in human development and family studies and an August 2020 graduate with a Master of Science in marriage and family therapy and graduate certificate in sex therapy, has been a guest speaker in the Lifespan Sexuality class this year.
"Between my lived experience as a trans person and my field of study, the main topics I tend to cover in the course are lectures on gender and identity as well as sexual difficulties and diagnoses as well as treatment," Schoenike said. "I profoundly enjoy the gift of being able to positively contribute to this course and students' ability to learn this crucial information.
"A significant reason I went into the realm of marriage and family and sex therapy is that I believe that we don't get nearly enough information across the board regarding healthy sexuality and relationships, and that information gets even rarer when we specifically look at sexuality and relationships for marginalized communities like queer people, transgender people, intersex people, disabled people, and the list goes on," Schoenike said.
Focused  learning occurs in the class particularly in small groups, which moved to video meetings, Schoenike said.
"The other experiential component of this course is a lot of the take-home activities, which also have been able to translate well into the online delivery. A large component of the class experience is these interactive and reflective assignments that students do outside of the lecture where they're able to take what they've learned from class and apply it in meaningful ways and reflect on their sense of self and their thoughts and beliefs. That's where the real change happens," Schoenike said.