Taking a few moments to breathe and being mindful of that breath helps employees focus, be less stressed and become better listeners.
"If you want to tune into clients, you have to be listening," said Ann Brand, University of Wisconsin-Stout associate lecturer in the College of Education, Hospitality, Health and Human Sciences.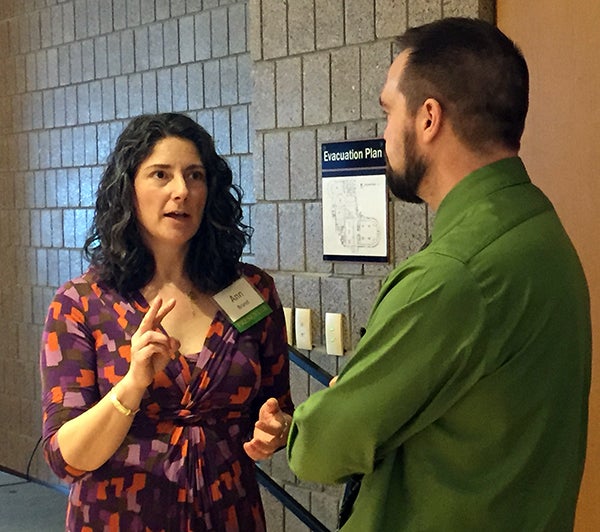 Brand, an accredited mindfulness teacher with the Mindfulness Training Institute, presented "Fostering Healthy Minds in the Corporate Culture: Cultivating Mindfulness" on Feb. 4 at UW-Stout's Memorial Student Center.
She spoke as part of an event sponsored by the Initiative to Create the UW-Stout Center for the Study and Promotion of Health and Wellbeing.
In 2010 when her mother died following a long illness, Brand was struggling with grief. A counselor suggested that she try mindfulness. "Mindfulness practice brought me calm, clarity and peace at a very difficult time in my life and supported me in allowing myself to experience my grief," Brand said to nearly 120 people at the event.
Nearly half the time people are not paying attention to what they are doing, Brand said.
"When people are not present in the moment, they are more likely to experience unpleasant or negative emotions, even if they are doing something they love," said Brand. "We're missing out on the things we love. Mindfulness makes us more aware when we slip out of the present moment. You can do mindfulness anywhere. (With mindfulness) people are less stressed, more focused and more compassionate. I would argue that all three of these are essential to the work you do in a corporate culture."
Health benefits to mindfulness include boosting immune response, helping to manage blood pressure and improving sleep quality, said Brand, who teaches mindfulness to preservice teachers as part of Arts Integration Menomonie, an organization that encompasses collaborative partnerships among UW-Stout, Menomonie school district and the community to help retain teachers.
Being mindful can help improve the attention span and working memory as well as help regulate emotions, Brand added.
Incorporating mindfulness in the workplace can be as simple as taking a breath before answering a phone call, stretching a minute before sitting down to work, being aware of tightening of the jaws and shoulders, counting breaths at a stoplight during a morning commute or being aware and in the moment while eating lunch.
UW-Stout center
The Initiative to Create the UW-Stout Center for the Study and Promotion of Health and Wellbeing will establish partnerships that increase opportunities for students to engage in applied learning and research. It will serve to develop relationships that promote the accessibility and visibility of UW-Stout programs of study to community constituents and potential partners.
The center supports the Health Dunn Right coalition, which includes the university, Mayo Clinic Health System, Community Foundation of Dunn County and the Dunn County Health Department.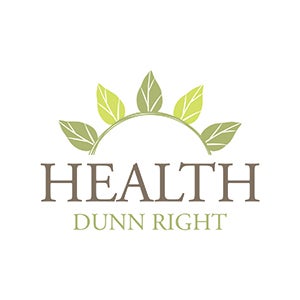 The center could provide programs, conferences, workshops and other events for those in the health and wellness fields to help continue their learning. Yearly conferences could help the public learn more about health care options, including affordability and availability.
Faculty and students could conduct research and work with the public. An online giving page has been created to help establish the center, which is expected to be self-sustaining through grants and/or private funding.
Most recently the center has added a self-management toolkit including information on how to communicate with your doctor and goal setting.
Those interested in volunteering with Health Dunn Right or being part of a coalition team may contact Director Cristy Linse at linsec@uwstout.edu or 715-232-3285.
UW-Stout is Wisconsin's Polytechnic University, with a focus on applied learning, collaboration with business and industry, and career outcomes.
###
Photos
Ann Brand, UW-Stout associate lecturer, talks about mindfulness after a presentation sponsored by the Initiative to Create the UW-Stout Center for the Study and Promotion of Health and Wellbeing
Health Dunn Right logo