Emily Dzikowich is looking forward to presenting her research about very small things, soil microbes, on a very large stage — the National Conference on Undergraduate Research.
"I have been working on my research since September, so to have the opportunity to present at (NCUR) about something I have put so many hours into and have become passionate about is a great opportunity," said the UW-Stout dietetics major from Marshfield.
That opportunity will come Thursday through Saturday, April 13-15, during NCUR, held this year at UW-Eau Claire. In fact 53 UW-Stout students, the most of any coillege or university in the U.S. outside of the host school, are scheduled to present at NCUR along with four faculty and one staff member. About 4,000 students are expected.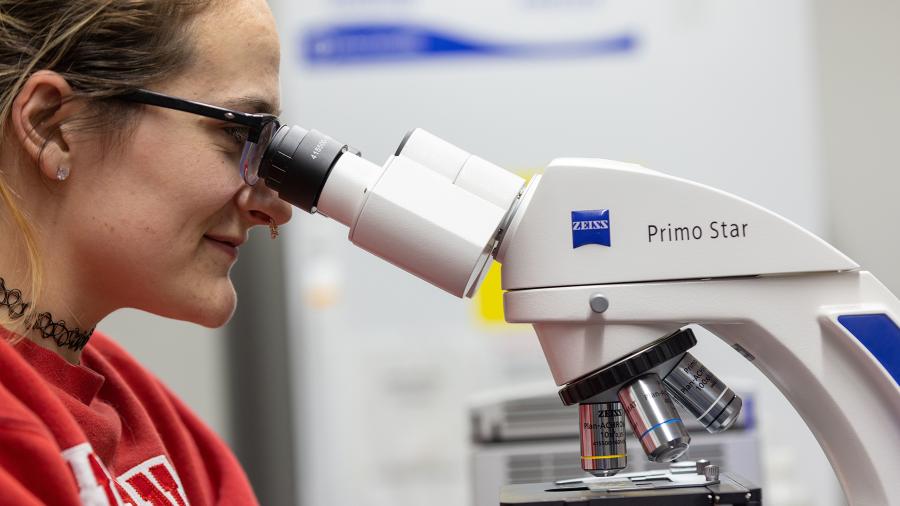 In addition to Dzikowich's findings, other UW-Stout student research being presented at NCUR will be on a variety of topics, such as voter attitudes, food insecurity, protein structures, conservation agriculture, mathematic modeling to enhance farm irrigation practices, genome sequencing, gene modifications, student mental health, an area rare plant survey, sports-related concussions, accessible learning, the effects of inflation on state government spending, repurposing sediment, and metallic nanoparticles.
"UW-Stout's impressive number of students attending this year's NCUR event is a testament to the support from our faculty who believe and stand by the importance of research as a learning activity that enriches a student's experience and builds transferable skills. These skills help direct our students toward a successful future," said Anne Hoeltke, director of UW-Stout's Office of Research and Sponsored Programs.
Students had to submit an abstract of their work to be considered for acceptance.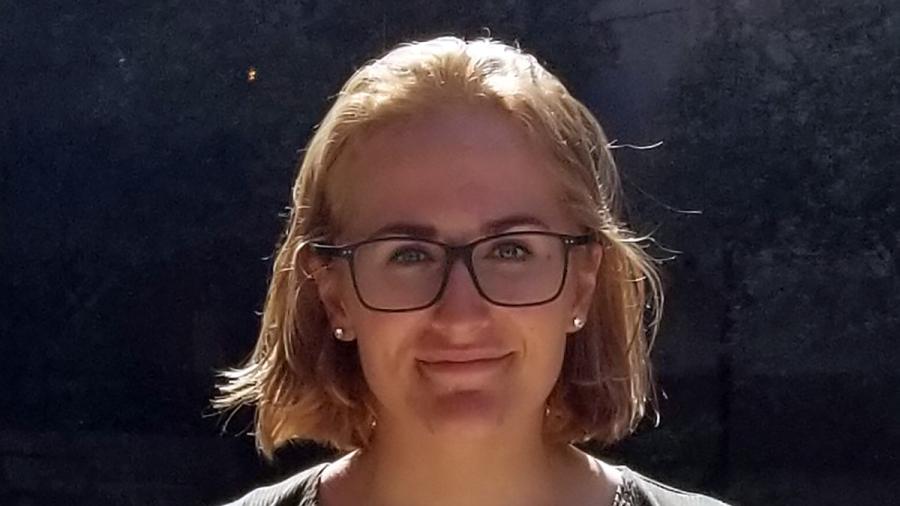 Dzikowich, a student assistant, said research has helped drive home the concepts she is learning in the classroom, part of UW-Stout's hands-on, applied learning approach as Wisconsin's Polytechnic University. She serves in the National Guard and is an emergency medical technician with DispatchHealth of Eau Claire.
"Research has helped me to excel in my courses, provided a great resume builder and provided possible career paths I hadn't considered before within the degrees I am getting. Overall, research has been a key building block to the breadth of knowledge and understanding I have gained through my time at UW-Stout," said Dzikowich, who also is working toward a second degree in applied science with a biology concentration.
Her project focuses on a special soil microbe that "utilizes a P-hydroxybenzoate as the sole carbon source. This in itself is pretty unique as the carbon source is cyclic and not many bacteria have the enzyme that can break the carbon circle.
"I think the big takeaway is the sheer amount of diversity in bacteria in the world we live in, that we don't know much about. This is something of note as we discuss things like climate change, pathogenic bacteria and the diversity of environments we currently live in. Having just one bacteria strain that can do some pretty unique chemistry is just the beginning of the possibilities out there and is something worth investing time and interest in to understand. I hope to convey this at NCUR," she said.
Research is one of the many experiential learning opportunities available to students at UW-Stout; it's part of every graduate and undergraduate program. One example, making films as part of the video production major, will be presented at NCUR by Dayton Feldt.
Feldt, a junior from Beloit, is presenting his film "Skunked," an audio/sound design project. He took an excerpt from a feature length script he wrote and then brought it to life with music.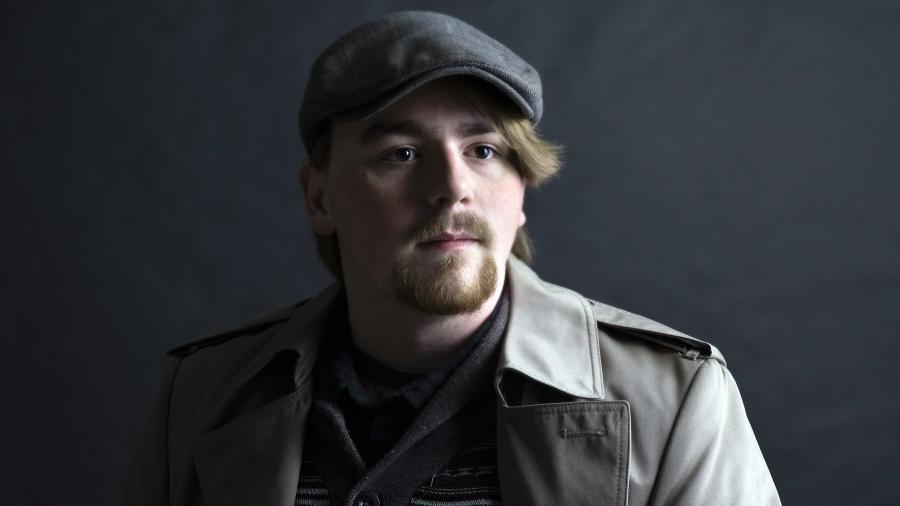 "Video is a highly collaborative and crazy process, and when in post-production I think sound design is taken for granted, but it's really important when trying to enhance a project," he said.
The conference theme this year, Research at the Confluence, represents a "bringing together" of the humanities, artistic endeavors and the sciences.
On Wednesday, April 12, prior to the conference, a national Quick Pitch competition will include five UW-Stout students.
UW-Stout also will have a booth at the NCUR Futures Fair.
Fully focused: Video production majors gaining industry experience
Continue Reading
Along with the students, five faculty and staff will present:
Wei Shi, associate professor of engineering and technology, "Integrating Undergraduate Research into Electrical Engineering Curriculum"      

Heather Stecklein, university archivist, "Expanding the Accessibility of Undergraduate Student Research"

Keith Gilland, assistant professor of environmental science, "Embedding Authentic Inquiry in a First-year Environmental Science Course: Lessons Learned on Group Work, Student Self-efficacy, and Being Comfortable in Your Own Teaching Skin"          

Jason Liu, lecturer in operations and management, "Fostering the Implementation of Industry 4.0 in SMEs: A Life Cycle Cost Analysis"

Mary Spaeth, assistant professor of business, "Catalyzing Creative Inquiry via Faculty Led Study Abroad: Entrepreneurship through the Arts"
Faculty mentors scheduled to attend are Devin Berg, Seth Berrier, Kevin Doll, Keith Gilland, Arthur Kneeland, Tina Lee, Amanda Little, Christopher Marshall, Marcia Miller-Rodeberg, Matthew Ray, Tyler Skorczewski, Brian Teague, Ahmet Turkmen, Ana Magdalena Vande Linde, Keith Wojciechowski and Sarah Wood.
Other staff attending will be from the Office of Research and Sponsored Programs, which coordinates all extramural funding and research at UW-Stout and manages the dissemination of student grants funded by Stout University Foundation.
ORSP also oversees publication of the annual Journal of Student Research. The newest edition of the journal will be launched on Tuesday, May 2, at UW-Stout's annual Research Day, where more than 150 student projects will be presented.
###