Video games and virtual reality aren't all about play. Although the end product brings thrill and excitement – the jerk of a joystick, moving a player toward triumph or crushing defeat - there's a lot of skill involved behind the scenes. And the interactive experiences can be used as effective training tools, too.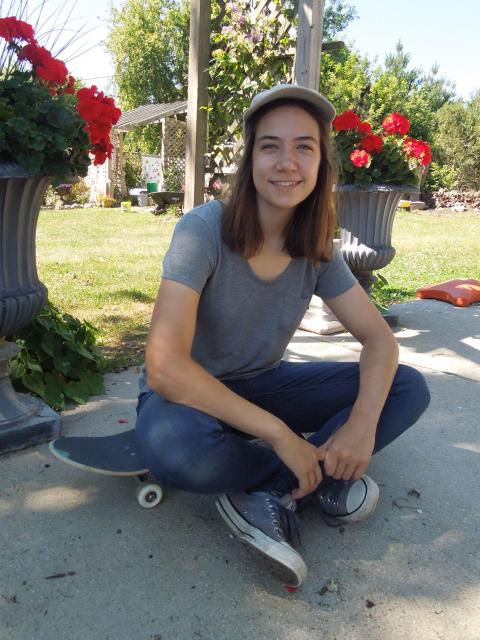 Mary Benetti loves video games and art, and in high school she decided she wanted to learn how to create those same interactive experiences while working in a team-based setting. Benetti is now a senior in University of Wisconsin-Stout's game design and development - art program, one of the first programs of its kind in the UW System. 
One of Benetti's favorite experiences was her first program course, Introduction to Game Design. "We learned about the fundamentals and rhetoric of game design through tasks such as rapid prototyping and ideation, as well as constant playtesting with the paper-based or board games we created."
"Introductory classes like this are essential in becoming a well-rounded game artist and designer," she added. "The game design program has an extensive curriculum that touches on a wide range of design skills. Each class has made me a more knowledgeable designer, artist and person."
Virtual reality internship

 at 3M
At the fall 2019 Stout Game Expo, Benetti presented "The Subconscious Mall," her first virtual reality experience. Based on the Tarot card La Lune, players used objects to find a way to escape a barren mall.
Benetti assisted players with her demo while explaining her design process. Visitors to her booth included Andrew Baussan, a representative from 3M's summer internship program.
"I didn't know it at the time, but it essentially acted as an informal interview. After that night I knew I wanted to continue doing virtual reality, and a great opportunity was made available with the 3M internship," Benetti said.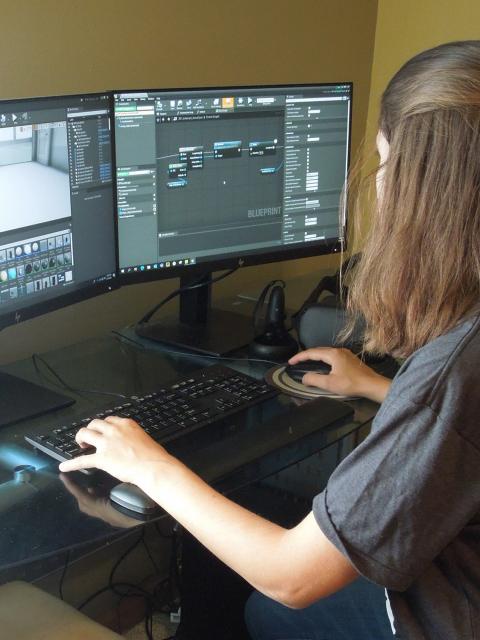 As 3M's virtual reality design summer intern, Benetti's role was to create a virtual simulation on how to operate 3M lab equipment. The simulation teaches lab technicians about a new product they use in their daily tasks.
First, Benetti researched the product she was demonstrating. "I talked to designers, engineers and lab technicians to understand and document its functionality. Then, I created a detailed storyboard of how the user should go through the demo from the first to the last step," Benetti explained.
Benetti planned the simulation design, created 3D models and animations of the product's function. She built a virtual 3M brand-oriented lab environment for employees to train in a replica of their familiar workspace. She then tested and programmed the simulation to function on Oculus Quest, a virtual reality headset.
Benetti believes the benefits of virtual training are substantial, saving organizations time and money.
"Virtual training can provide immersive experiences unlike those in the physical world. Simulations can show fail-state scenarios, and provide a safe learning environment for a user to repeat their actions or tasks as many times as they would like," Benetti said.
"Experiential, interactive learning is the best method for retaining information, and virtual reality can provide this to people across the globe at any time."
Using soft skills in professional environment
Benetti stepped into her internship with virtual reality design skills she learned in her courses, including 3D modeling, animation, game engine usage, graphic design and programming.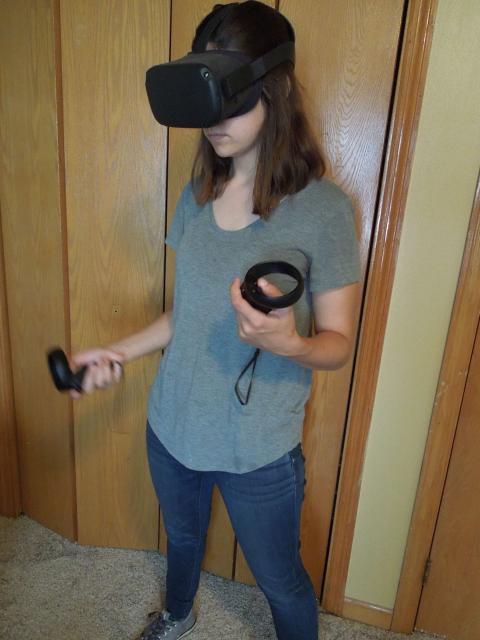 "Without having professors pushing students to learn how to use and design for the latest devices and technology, I wouldn't have learned virtual reality as soon as I did," she said.
Benetti also knows her effective soft skills are key to a successful career. "I was able to enter the corporate social environment with confidence," she said. "Soft skills such as teamwork, problem-solving and time-management are all enforced in our game design classes, and can be enhanced by extracurricular involvement."
Her involvement on campus includes serving as an officer of UW-Stout's chapter of the International Game Developers Association, as a student representative on the game design and development Professional Advisory Board and as a game design tutor.
Game design Program Director Andrew Williams is confident in Benetti's abilities. "Mary is a standout student who has demonstrated leadership. We've seen her commitment and maturity from day one," he said.
Remote internship extended
Benetti's internship was intended to be on-site at 3M's Design Center in Maplewood, Minn. But in early March, the company announced non-essential employees would begin working from home due to COVID-19, and Benetti's internship was restructured to be all online.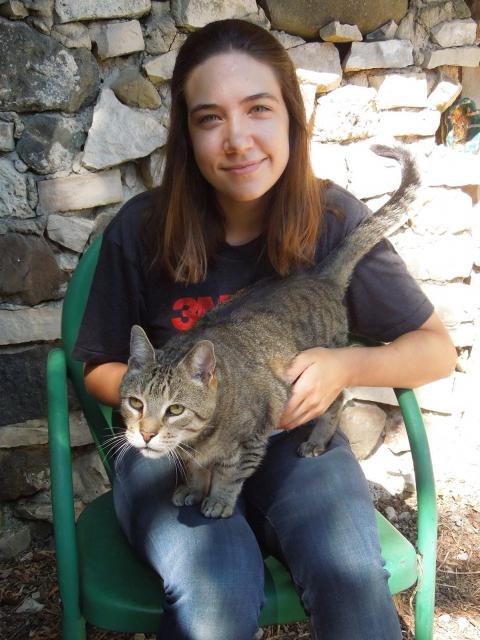 Baussan, Benetti's intern supervisor, called the internship very unique because of the remote experience. Working a state away from her home in Pewaukee, Benetti thought 3M handled the remote experience well with its established digital tools and communication platforms.
Benetti, who has a minor in studio art, was prepared to collaborate in a remote environment as game design students complete much of their group projects outside of class.
"The students quickly learn effective ways of connecting and coordinating with their teammates through email, voice chat and teleconferencing. These are professional communication skills that are essential for employment," Williams explained.
Although Benetti's internship was meant to last the summer, 3M offered her an extension through December. Benetti is very excited to continue her internship. "There is a lot yet that I want to keep exploring about virtual reality, and to help 3M in its endeavors. My extension will allow me to do that," she said.
"I really couldn't have asked for a better intern. Mary exceeded all of the expectations that we had this summer," Baussan said. "She was so engaged. She's a great example of how putting in the effort and having a great attitude can lead to great rewards. I think this speaks very highly of Stout and how Stout is preparing students for the future."
Benetti plans to graduate in spring 2021. Her internship with 3M reassured her of her goals to pursue a career in the interactive environment and virtual reality development.
"Virtual reality has a lot of potential to create safe, effective and exciting educational opportunities, and I want to continue being a part of this developing field," she said.