At any point during the five years when she dedicated herself to earning a bachelor's degree at University of Wisconsin-Stout, Alee Webb could have walked away and no one would have blamed her.
She faced numerous hurdles that could have tripped her up, starting with the fact she was in her 30s when she decided to go to college after working for 16 years. Everything was hard at first, including having to take remedial math to get into her major.
Webb, of Menomonie, is married with four children. The fourth arrived midway through her sophomore year. While earning her degree, she worked full time at night for a year and a half, allowing her to go to school during the day, and part time the other 3½ years. She had a seven-month co-op position 75 miles from home in Minneapolis. This year during the pandemic her children are learning virtually 100%. She oversees their learning while her husband works. And she still has had a full load of classes.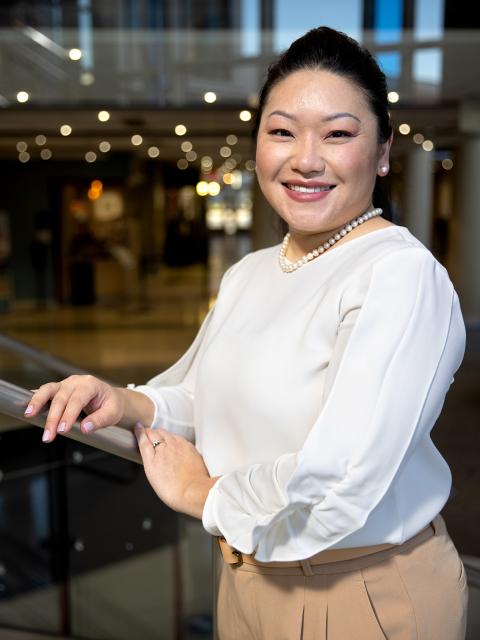 Beyond the day-to-day challenges she faced, Webb is a first-generation college student, one of 10 children of Hmong immigrant parents who didn't speak English when they arrived in Elk Mound in 1980 from a refugee camp in Thailand. She was the first of her siblings born in the U.S.
The obstacles, trepidation and sacrifice Webb faced have been trumped by hope, determination and support.
On Saturday, Dec. 19, she will graduate with honors — a 3.9 grade point average — with a Bachelor of Science degree in engineering technology during UW-Stout's virtual commencement.
She cleared every hurdle, making herself and her family proud.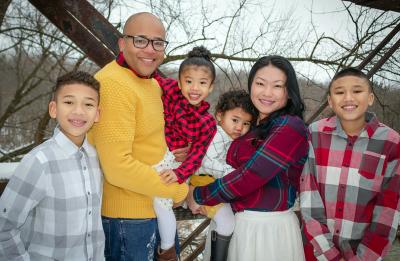 "At times I've felt I had to study twice as hard as other students to only understand half as much since I'd had such a long gap from the world of academia, but that hard work built strong habits that helped me be successful and maintain my GPA. It was scary and intimidating, but I try not to let fear overcome possibilities," Webb said. "It's all worth it, as this hard work will certainly improve our future lives."
That already is happening. In January, Webb will begin work as a rotational engineer at Phillips-Medisize, a global manufacturer with several west-central Wisconsin facilities, including in Menomonie.
Previously, she worked at Phillips Medisize as a quality technician. "Having a degree is a requirement for the engineering position. It's definitely a step up — more responsibility and a step up in pay," Webb said.
Webb, who also earned minors in business administration and in project management, recognizes that graduating required more than the force of her will and positivity.
Thankful for family support
She's thankful for the unwavering support from her husband, Jeff, and children.  
"Working nights was a struggle for sure. I'm incredibly tired and stressed but also very blessed. My husband has believed in and encouraged me from the start. My boys have taken on additional responsibilities with countless nights where they were the ones changing diapers and making dinner while I was working or studying. And my girls have missed so much time with me but never complain. They're my reason for working so hard," she said.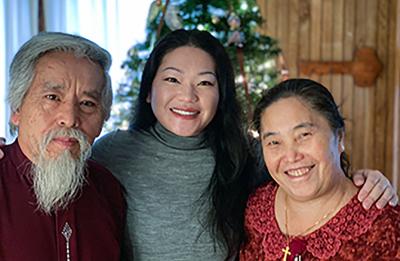 She's thankful for her parents, Wung Tsue Vang and Yer Her Vang, now in their mid-60s, who stressed education to their children. The Vangs often helped care for the Webbs' four children when Alee and Jeff needed support.
"I really credit their support. My parents worked very hard to provide for us. They always placed a big focus on education because they knew that would open doors for us, so we wouldn't struggle like they did," Alee said. "The degree has my name on it, but I couldn't have done it without the support of my whole family, from my parents and siblings to my husband and children."
Four of Alee's siblings also have graduated from UW-Stout:
Wung Tsue worked as a custodian at UW-Stout in the early 1990s. Now, half of their children have graduated from the university. "I know that makes them very proud," Alee said.
Professors kept her motivated
She's also thankful that she had "some really great professors."
"When a student puts in effort, it's appreciated, acknowledged and encouraged. Professors really do care about the student's success and their educational journey. We also are lucky to have knowledgeable and accomplished professors who are so passionate about the subjects they teach that it brings a positive, exciting dynamic to the classroom," she said.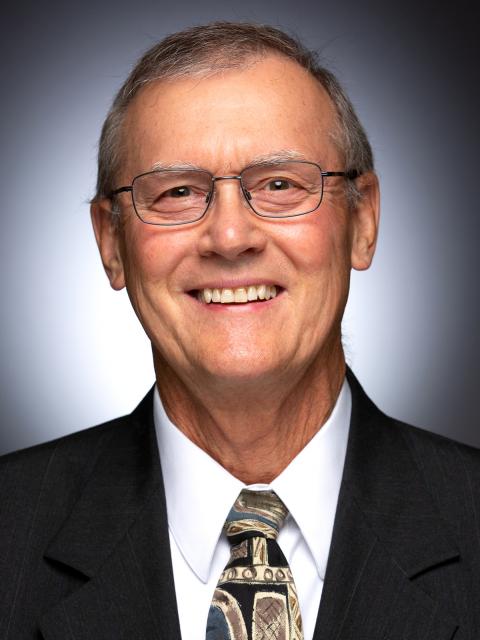 Assistant Professor John Schultz returned the compliment.
"Alee comes to school every day with a smile on her face and a desire to learn in her heart. The course projects I've seen her complete are creative and exceed requirements. She's a wonderful person," Schultz said.
After strengthening her math skills early on at the Math Teaching and Learning Center in Jarvis Science Wing, Webb eventually became a teaching assistant there under Professor Laura Schmidt. "Working there was one of the highlights of my time at Stout, and I remember the staff and students fondly," Webb said.
Webb also said she was treated respectfully in an academic area with a majority of males and that she found "great campus support for the minority student population."
With one degree, Webb has checked multiple boxes.
"I wanted to earn a college diploma to continue self-improvement, further my education and expand my career opportunities. Additionally, I wanted to show my kids that it's never too late to continue your education, and with hard work and determination it is certainly possible, no matter your age, circumstances or history."
###