When he was a teenager growing up in Farmington, Minn., Ryan Monroe loved working with BMX bicycles and found he had a knack for fixing them and optimizing them to improve the ride.
After earning an Associate of Arts degree at Inver Hills Community College and then attending Minnesota State College in Mankato for a while, Monroe knew he wanted a different way of learning.
"I heard about UW-Stout and the labs it has and the hands-on practical approach. I learn better that way," said Monroe, one of six students making up the first graduating class at UW-Stout of mechanical engineering majors. "If you want to know a little bit about a lot of things, mechanical engineering is a good fit."
The mechanical engineering Bachelor of Science program started at UW-Stout in the fall of 2015.
The closest mechanical engineering degree geographically to UW-Stout is the University of St. Thomas in the Twin Cities. Other UW System schools offering the degree are UW-Platteville, UW-Madison and UW-Milwaukee. UW-Green Bay was given the green light by the Board of Regents in February to add the degree and expects to accept first-level students in the fall, according to the university's website.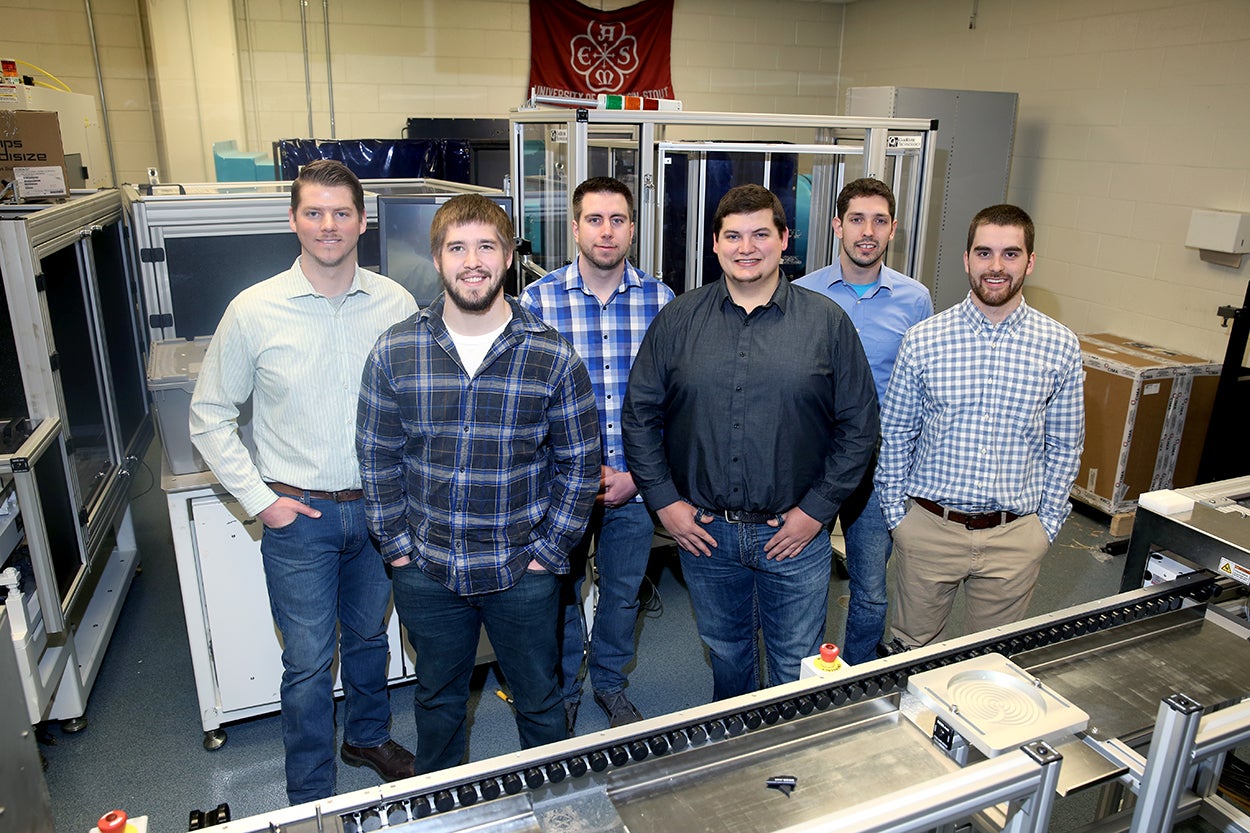 The degree prepares students for careers involving the design and manufacture of nearly everything, from microscale objects to medical devices and airplanes. Mechanical engineers design new machines, research the latest technology and work in teams with other professionals to convert ideas into real products.
Devin Berg, program director and associate professor, said the first graduates are students who transferred into UW-Stout or changed majors. Berg said the program meets the demand of regional employers the university partners with and what students were asking for.
"I'm excited to see what our graduates do," Berg said. "The mechanical engineering field is very broad. I would say they are bridging the gap between our understanding of the world and how we can use that understanding to solve problems that we face as a society."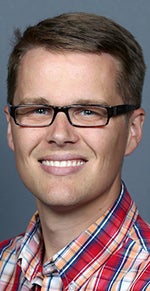 There are 280 students majoring in mechanical engineering, with about 100 more expected to attend next fall. "It's grown pretty sharply," Berg said.
Professor Tom Lacksonen, engineering and technology department chair, said having the first mechanical engineering graduates means the university can seek accreditation.
"It's already the largest program in the department," Lacksonen sad. "It's built up all of our programs."
Regarding the first graduates, he said, "It's going to be a milestone in our department."

Graduates liked hands-on teaching style
The graduates in addition to Monroe are Steven Dillon, Zachary Johnson, Kevin Larson, Jamison Noye and David Zalusky. UW-Stout's commencement is Saturday, May 5.
Zalusky, of Appleton, came to UW-Stout after earning a mechanical design associate degree from Fox Valley Technical College. He attended UW-Stout to expand his education and improve his problem-solving skills.
"There was a lot of hands-on learning," Zalusky said. "We learned welding and how to test welds. As long as you like math and problem-solving, mechanical engineering would be your thing to go for."
Zalusky plans to pursue a master's in business administration at UW-Oshkosh after graduation.
Johnson, of Ham Lake, Minn., will work at Cool Air Mechanical in Ham Lake as a project engineer after graduation.
Johnson was attending North Dakota State University for electrical engineering when he decided to transfer to UW-Stout. "I like working with my hands," he said. "I knew electrical engineering wasn't for me."
Larson, of Cumberland, started his college education at Winona State University in composite materials engineering but found it too theoretical.
"I like to see how things work," Larson said of his decision to go into mechanical engineering. "I like to fix things as well. I like to get my hands dirty. I don't want to have to sit behind a desk."
Larson will work at SMC Ltd. in Amery as a manufacturing engineer after graduation. The company makes injection molded medical devices.
Being the first class in the program has been a great opportunity because students have been asked to provide feedback to improve it, Larson said.
Noye, of New Richmond, started as a manufacturing engineering major and after two co-ops determined he was more interested in design engineering. "(I) thought a mechanical engineering degree might help me get the type of job I want," Noye said. "I was already far enough along in the manufacturing engineering program, so I decided to double major in both programs."
After graduation, Noye will work at McNally Industries in Grantsburg as a design engineer. Since 1942, McNally has served the U.S. Department of Defense and is the world's largest prime contractor with hydromechanical and electromechanical systems as well as complex, precision machined components for defense and aerospace applications.
Dillon, of Eau Claire, started as a dietetics student at Viterbo University in La Crosse before transferring to UW-Stout.
"I've always had an interest in technical projects," Dillon said. "The sky is the limit what you can do with a mechanical engineering degree. It is very, very hands-on. You must be creative. It's not boring, but it's not easy. It can be high pressure too. School prepares you for that. It gets you ready for working out there."
To learn more about UW-Stout's mechanical engineering program visit https://www.uwstout.edu/programs/bs-mechanical-engineering.
###
Photos
The six students who are the first UW-Stout mechanical engineer graduates are left to right, Steve Dillon, Jamison Noye, Ryan Monroe, Zachary Johnson, David Zalusky and Kevin Larson.
Devin Berg