Wisconsin has long been known for its great cheese, cranberries, beer and sausage, but in the past couple of decades it has become a destination for something else: Great golf.
In 2021, the state had seven of the top 50 public courses, best in the U.S., drawing tourists from around the country and world. More than 600,000 golfers teed up on the state's 530 courses, supporting 38,000 jobs and adding $2.4 billion to the state's economy.
With golf participation surging since COVID and upcoming national tournaments, such as the 2023 U.S. Senior Open at SentryWorld and 2025 U.S. Women's Open at Erin Hills, the state golf industry is projected to need 11% more workers in the next five years and nearly 17% more over the next decade.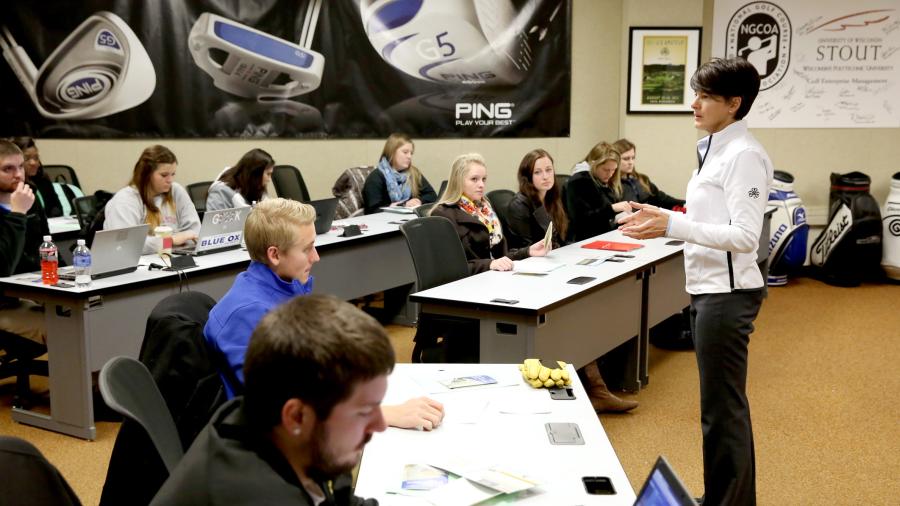 The golf enterprise management program at UW-Stout is designed to meet that demand with graduates ready to step into management positions across the industry.
With ongoing low unemployment, state workforce needs are acute. "We can't find enough bodies to get into the jobs that are available, and our workforce is not going to grow," said Dennis Winters, chief economist with state Department of Workforce Development, as quoted recently by the Milwaukee Journal Sentinel.
GEM is one of many bachelor's and master's programs based in UW-Stout's Heritage Hall that help fill important workforce needs in the state. The building, nearly 50 years old, is scheduled for major renovation, including classrooms and labs, after receiving priority approval in 2022 from the UW System Board of Regents. The project is ranked No. 1 in the Chippewa Valley and No. 3 for UW System academic buildings.
GEM trains students to take leadership roles at public and private golf facilities and related businesses around the state. The program, the only one of its kind in the UW System, is endorsed by the National Golf Course Owners Association and works with the Golf Course Owners of Wisconsin.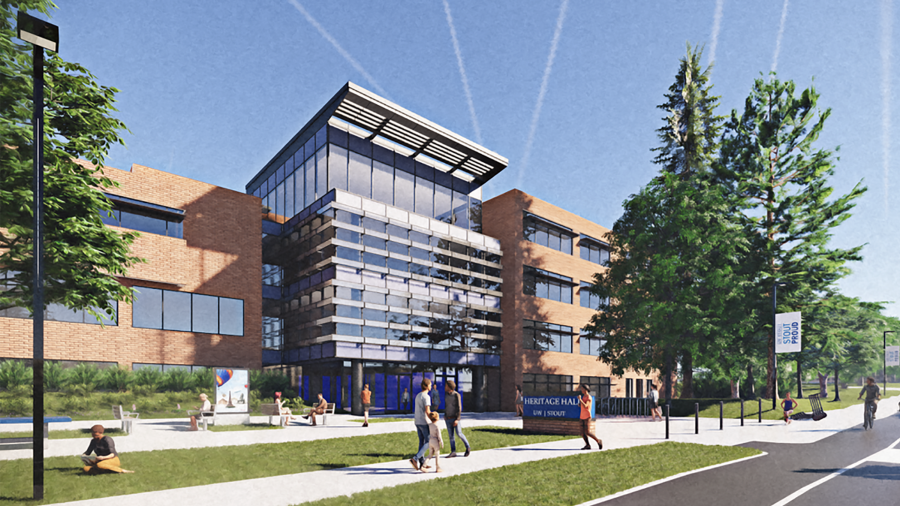 "The GEM degree fills the missing void in the golf industry, where we first and foremost understand and manage the business side of the golf course," said Professor Kris Schoonover, GEM director.
"The program is a leader in advancing the game because we understand that it's changing and why, and we produce quality, smart professionals to lead change," added Schoonover, who also is director of operations at Erin Hills, which hosted the 2017 men's U.S. Open.
The employment rate of recent program graduates was 100%, according to the university's 2022 First Destination report. Across all majors, UW-Stout's employment and continuing education rate for graduates was 98.4%, best in the UW System.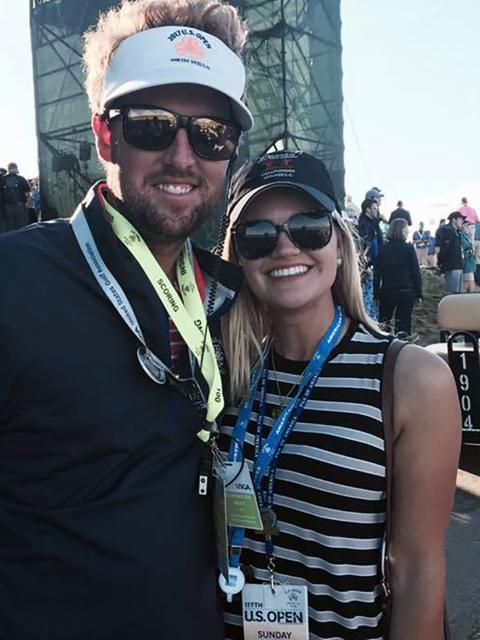 Graduates Pirkl, Kraus witness industry impacts
Two GEM alumni who now are industry professionals in Wisconsin, Geoff Pirkl of the Wisconsin State Golf Association and Abigail Kraus of Grand Geneva Resort & Spa, are excited to be part of a vibrant state industry.
"In Wisconsin, we have seen exponential growth in the game. From the association level, our membership numbers and tournament participation have seen a steady increase each year for the past three years and are projected to continue climbing," said Pirkl.
Pirkl, a Stoughton native who played on the Blue Devils golf team, graduated in 2009. He is director of rules and competitions for the WSGA, in charge of the complex process of scheduling and conducting dozens of tournaments at courses around the state each year.
"I truly believe that the future looks promising for the game. It just depends on what avenue individuals want to get into within golf. The job market is there and should continue to be there in the future," he added.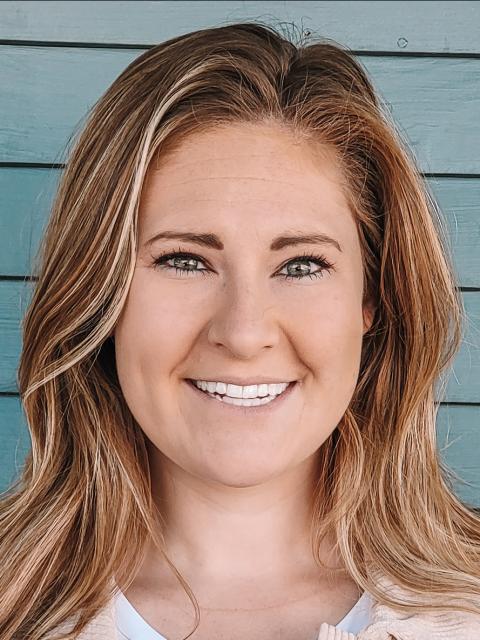 Kraus, who in addition to her GEM degree earned a hotel, restaurant and tourism management degree, is golf sales manager for the 36-hole Grand Geneva in Lake Geneva, a course that draws about half of its customers from nearby Illinois.
"Our golf courses are close to if not sold out every Friday and Saturday, and our weekdays are full of company and charity golf outings. Golf is the added bonus to tourism," Kraus said, adding that business boomed during COVID and has remained strong.
Kraus, a Wisconsin native from Cambridge who played for the Blue Devils for four years, previously was tournament director at Grand Geneva. "Now I use my knowledge of golf and hospitality to book the annual 250 golf groups that come and enjoy our 36 holes of golf," she said.
Pirkl and Kraus are far from the only graduates impacting play around Wisconsin. The GEM program has produced many others, including currently Jacob James, pro shop manager at Christmas Mountain Village; Ryan Glodowski, assistant pro at Sand Valley; Sam Ohnesorge, food and beverage director at Erin Hills; David Bach, assistant pro at Whistling Straits; Robert Leist, associate director of golf and lodging at Erin Hills; Alexa Filipiak, merchandiser at North Shore Country Club; Indiana Thompson, owner of Pine Crest near Dallas in Barron County; and Aaron Saari, first assistant pro at SentryWorld.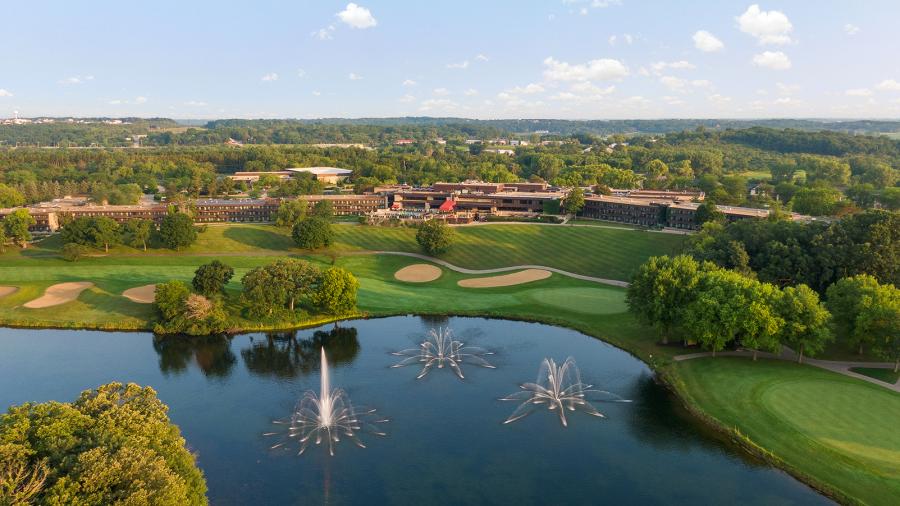 To help train more golf industry professionals, the university provides two additional options: a GEM specialization that's popular with hospitality majors and business administration majors; and a transfer agreement with Chippewa Valley Technical College that helps graduates of its landscape, plant and turf management associate degree program complete a bachelor's at UW-Stout.
GEM program: A golf immersion
GEM graduates fill employment gaps in all aspects of the state golf industry. Students are "immersed" in the game with labs, internships and site visits — using the program's strong industry partnerships — while learning about areas such as turf management, food and  beverage, facilities and event management, Schoonover said.
"I had an internship every summer of college, and each one prepared me for the industry in a different way," Kraus said.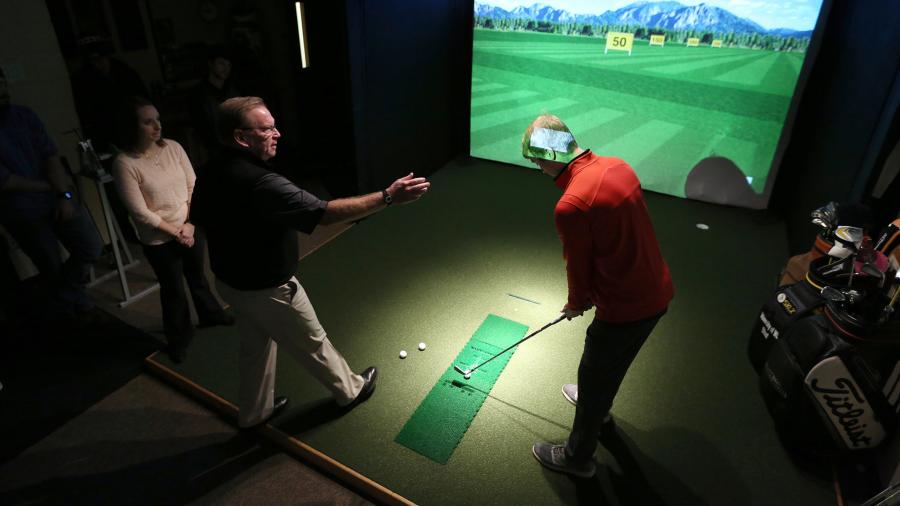 Pirkl knew that he wanted to get into event administration but GEM "also introduced me to other parts of the industry that I come across each day of my job," he said.
He transferred to UW-Stout from another UW System school once he learned about the program. "I can honestly say that I wouldn't be doing what I am today if I didn't make the transfer to Stout for the GEM program. Dr. Schoonover was very influential to me. It's one of the best decisions I have made in my life."
Kraus also feels fortunate to have found programs at UW-Stout that matched her career interests.
"From the first day in GEM-101 we are introduced to the golf industry from a big-picture point of view, really getting us excited to start diving into the deep stuff," Kraus said. "I feel that the GEM program provided me with the proper knowledge to jump right into a leadership role within the golf industry upon graduation. All of the required classes have a direct correlation to what I do on a day-to-day basis within the industry."
###