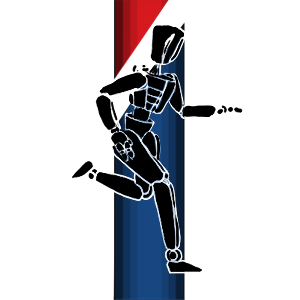 AI Gotta Go!
You are a robot who has gained sentience and has gotta go! Escape the factory and avoid the creators who want you destroyed.
Team Members:
(Art) Tyler Christianson, Madeline Huc, Samuel Tackett
(CS) Zach Adamson, Joshua Armbrecht, Min Buecheger, Kyle Cristensen, Dylan Hestwood, Logan Pribyl, Logan Steffen, Tim Wenzel
https://ithinkinc.itch.io/ai-gotta-go

Instructor: Seth Berrier & Karl Koehle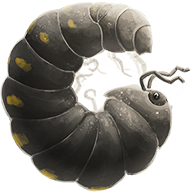 Bugby
Bugby is a Rugby-inspired 3v3 team sport played by Goblins, set in a magical forest, full of hijinks, mayhem and fun. Each team tries to score the most points by carrying the Bugby ball into one of the many goals scattered about. Use the bouncy mushrooms, pits and platforms to traverse and play across the playground-like arena. But that isn't just a ball, it's a pill bug! And unlike the Goblins, it does not want to play this game.
Team Members:
(Art) Ellen Aas, Michelle Bryant, Erin Hongerholt, Art Hytti, Omar Perez Chairez, Logan Webster
(CS) Brady Bogucki, Rebecca Denna, Bradley Haaning, Elliot Klenk, Joshua Krenek, Jaydon Pfab, Ian Springborn, Ryan Ungerleider
https://wvproductions.itch.io/bugby

Instructor: Kim Loken & Michael Tetzlaff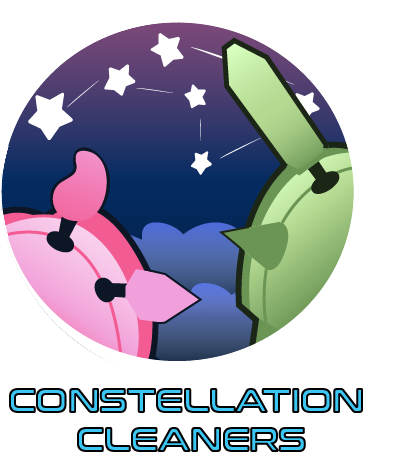 Constellation Cleaners
In this two-player co-op game, players  control Jade and Moo-na, a pair of space janitors who are bound by a tether and tasked with retsoring the Milky Way Beach.
Team Members:
(Art) Alexander Ewell, Hailee Kane, Ry Lawson, Melissa Neumaier, AJ Tenold
(CS) Noah Braun, Brock Blanck, Spencer Clark, Carter Gehl, Brandon Martinez, Jacob Zainer
https://staratlasgames.itch.io/constellation-cleaners

Instructor: Seth Berrier & Karl Koehle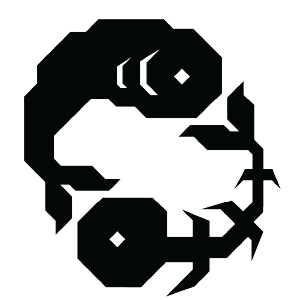 Divining Rods
Divining Rods is an explorative flow state rhythm fishing game. Explore a flooded world with old fish gods through your boat and interact with new people, fish, and fishing techniques to help bring back the near extinct fish of the zones you find in  your travels.
Team Members:
(Art) Lou Brown, Bailey Chumas, Chloe Ferguson, Adam LeMahieu, Ashton Musielewicz
(CS) Quinn Kientop, Luke Linna, Sam Schmitz, Abigail Smith, Lilly Sommer
https://fishingguild.itch.io/divining-rods

Instructor: Seth Berrier & Karl Koehle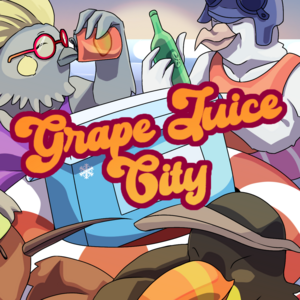 Grape Juice City
Grape Juice City is a match-based party shooter, where you play as anthropomorphic tropical birds competing to splash the most pedestrians with your team's juice. Bounce around a tropical metropolis gathering fruit and recyclables, crafting these items into juicy drinks, and tossing them to the people of Grape Juice City!
Team Members:
(Art) Sam Baeseman, Joe Czech, Grace Eapen, Alex Hartz, Charles Heikkila, Maggie Marcinkiewicz
(CS) Jacob Fischer, Zachary Geyer, Jeremy Ivanauski, Isaac Moua, Noah Muhammad, Tucker Sandin, Sam Smith, Trevor Tengowski, Mark Tillman
https://grapejuicecity.itch.io/

Instructor: Kim Loken & Michael Tetzlaff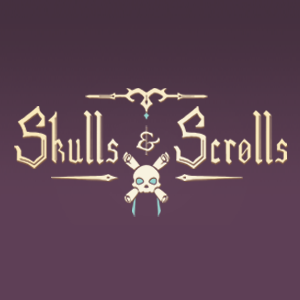 Skulls & Scrolls
Play as a magical skeleton that has come back to life to protect his ancient town from the oncoming horde of enemies as they attempt to loot your home.
Team Members:
(Art) Bryr Harenda, Gavin Hefty, Elise Howard, Gillian Mousseau
(CS) Dustin Anderson, Matthew Hoover, Taylor Kinsella, Jackson Livesey, Jordan Lutz, Alex Mohr, Devlyn Nwokeuku
https://skulls-and-scrolls.itch.io/skulls-and-scrolls-wip-sgx-fall-2022

Instructor: Seth Berrier & Karl Koehle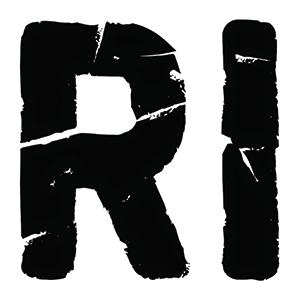 Reaper's Isle
You receive a concerning message from your daughter, a fellow paleontologist stationed on a remote island. Upon arrival, you discover horrifying phantom creatures from the ancient world. Restore power across the island to gain access to the main laboratory where you'll discover the fate of your missing daughter.
Team Members:
(Art) Matt Bedsted, Trinity Beltran, Alex Drach, Jake McMahon, Raven Rohne, Kyle Solverson, Alex Stieby
(CS) Bryant Borland, Nick Casey, Brittany Hengst, Christian Hill, Zach Lubich, Jake Steinmetz, Tyler Svihovec, Rowan Verdouw
https://triplecatgames.itch.io/reapers-isle

Instructor: Kim Loken & Michael Tetzlaff