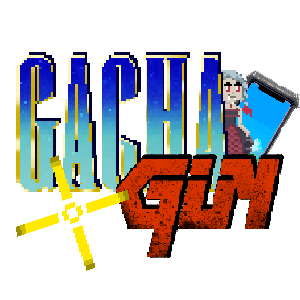 Gacha Guy
Gacha Guy is a action roguelike and autobattler where you fight robots for cash and spend money to roll for gacha characters. The game features top-down running and gunning through a factory while playing a character collecting autobattler on the side. You collect pick ups for special stats and gacha characters for unique abillities.
Team Members: Zoom Coe, Aj Heyen, Samuel Lambert, Jacob Richardt, Blane Suess, Creed Zetzman
https://zoomcoe.itch.io/gacha-guy

Instructor: Tyler Thomas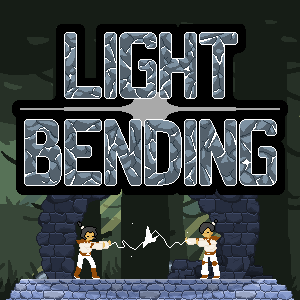 Light Bending
You and your friend are practicing light magic together when suddenly, something goes wrong and they become overtaken by shadow! Use your powers of light to defeat enemies created by your corrupted friend in 3 different levels! Switch between three different colors and weapons to effectively take down your foes in this hack-and-slash platformer! Do you have what it takes to drive out the darkness and restore light to your friend?
Team Members: Aden Weisser, Aspen Pinkston, Porter Stanley, Donovan Schueller, Tommy Horak, Dylan Lampe
https://xorynthbard.itch.io/light-bending

Instructor: Tyler Thomas
Nightmares and Teddy Bears
Nightmares and Teddy Bears is an action-filled horror platformer. Play as your child's stuffed bear as they delve into the world of dreams! Use your powerful weapon, the Dreamweaver Needle, to harness the powers of courage and fear to fight back against the nightmares!
Team Members: Josiah Chock, Lauryn Shackleton, Kaitlyn Nutt, Nate Stoll, Drew Collins, Carter Meyer
https://wotatoaster.itch.io/nightmares-and-teddy-bears

Instructor: Tyler Thomas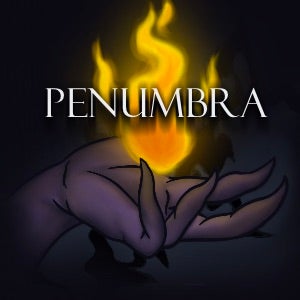 Penumbra
Play as a mysterious hero that has awoken in a strange, unfamiliar cave with nothing but your cloak and a candle. After escaping, you find out that the nearby town of Penumbra has been encased in an unending darkness, with shadow creatures overrunning the surrounding areas. Light up the nearby areas and fend off the shadow monsters to save the residents and bring light to the town.
Team Members: Aidan Brausen, Atlas Collins, Lizzie Garretson, Emily Inman, Victor Mondragon, Devan Olson, Nathan Rajkovich
https://jackalyde.itch.io/penumbra

Instructor: Tyler Thomas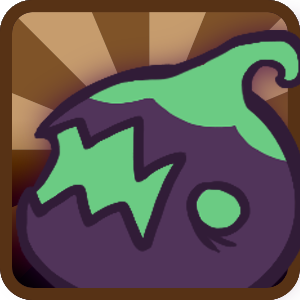 Shovelware
Shovelware is a top down roguelike all about growing plant weapons to defeat waves of enemies every night. Crossbreed your plants together to create ultimate weapons with the strongest stats possible and survive the nights! Battle a variety of enemies that swarm your farm in the darkness with only the light of the lanterns!
Team Members: Ben Jiang, Ian Anderson, Trevor Locke, Rocky Blixt, Zach Eason, Cheenou Lor, Carson Blums
https://andersoni0723.itch.io/shovelware

Instructor: Tyler Thomas
Smol Bois
"Smol Bois is a Pet Simulation game where you can buy, play with, and breed cute little round pets called bois. The bois come in many different shapes and colors and you're sure to have a great time caring for them. Smol Bois includes, in addition to the pet simulation experience, lots of furniture to buy and decorate with, and minigames to play with your bois."
Team Members: Feaster, Eilis, Grittinger, Maegan, Jacques, Julia, Swan, Ian, Tvedt, Terra, Zinn, Mae
https://dritten.itch.io/smol-bois

Instructor: Tyler Thomas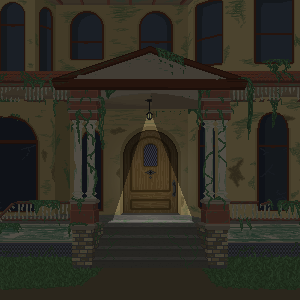 The Manor
Katherine's childhood was filled with horror stories of her family home. She thought they were just that, stories - until she is drawn back to the house that her mother warned her about. Join her in a traditional point and click adventure as she unearths the truth about her family and The Manor.
Team Members: Zoe Cuthrell, Eric Krawczyk, Garrett Grabau, Kylie Meyer, Jordan Grider, Eric Gritzmacher
https://ericalvin.itch.io/the-manor

Instructor: Tyler Thomas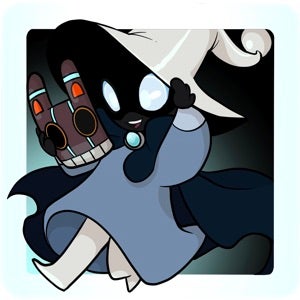 What Lies Beneath
In What Lies beneath you explore the caverns of an intricate underground system. You are followed by your ever so helpful companion Richie. You must face foes and solve puzzles as you try to make your way back to the surface.
Team Members: Guinness Bruce, Ian Bruhn, Camile Lemm, Gary Menting, Nathan Morgan-Shimmin, Ben Rowan
https://monkek.itch.io/what-lies-beneath

Instructor: Tyler Thomas