Campus Steam Distribution Project
Parking Facilities Closed / Altered:
UW-Lot 13 (West of Bowman Hall / South of The Administration Building)
North section of UW-Lot 14 (North of Sorensen Hall)
One row of parking stalls stretching the length of Sorensen Hall (West side of building)
UW-Lot 1 several reserved parking changes.  Look for new signage as you park.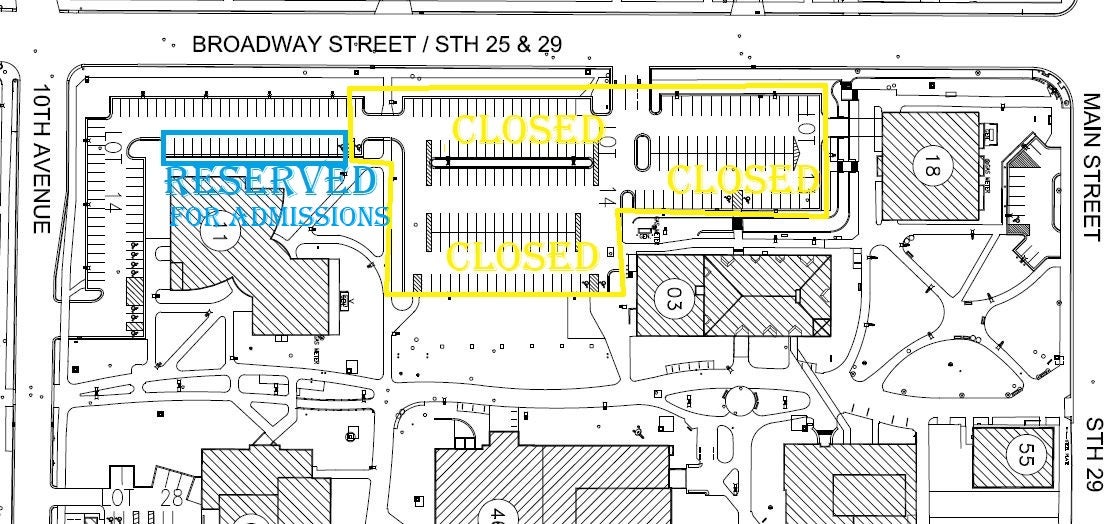 NOTE:  Be observant of all signage (all lots), as it may change, without notice, to accommodate as many people as possible.
Duration:
May 10, 2021 - August 20, 2021  **DELAYED**
UPDATE:  Parts of the affected zone will open on Monday, August 30th
Alternate Parking Options:
Valid Commuter and Disabled Permit holders should park in an alternative commuter parking lot.  Suggested lots are as follows:
Disabled Parking - NW corner of Lot 1 or South end of Lot 14
Bowman and Harvey Halls - Lot 1 or Lot 10
Administration Building - Lot 30 or Lot 1
Sorensen - Lot 14 (South End) or Lot 27
Voc Rehab and CommTech - Lot 27
A-Zone Reserved parking is available in Lot 1 with four spots in the south end of Lot 14.  If the A-Zone spots are filled, standard commuter parking stalls can be utilized.  Your reserved spaces should be utilized first to maximize our parking needs.
Click here for a full campus map of all the parking lot locations