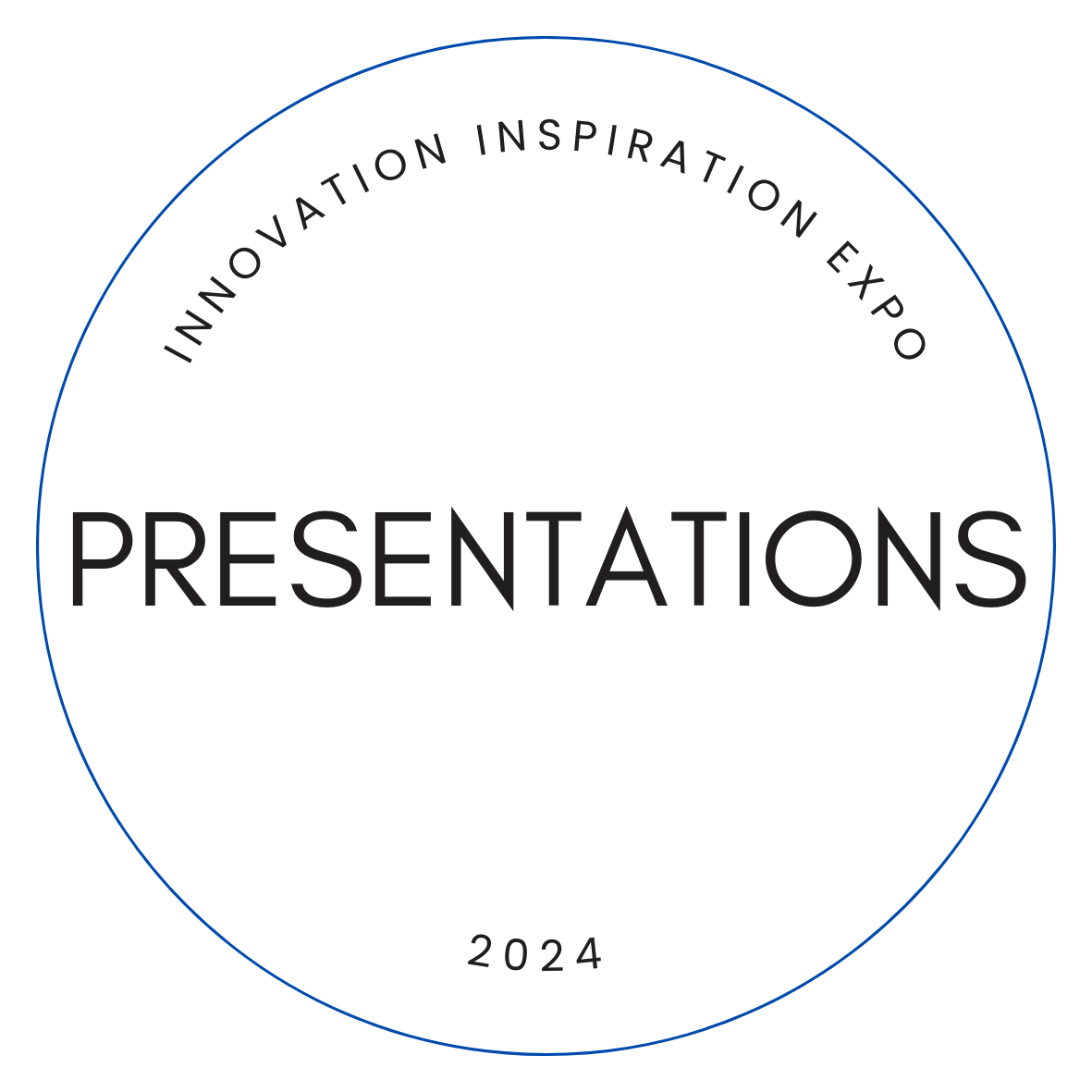 The Expo aims to spotlight the ingenuity of frontline VR professionals who deeply understand consumer needs, opening doors to fresh ideas, novel solutions, and imaginative projects within the industry. It's a platform where these innovators can exchange insights, fostering a collective space for rekindling creative sparks and reinvigorating professional dedication. This annual virtual event ensures accessibility for all frontline staff, offering a chance to engage, participate, and draw inspiration. Browse through the presentations below and come prepared with questions for this year's Expo! 
Keynote Presentations
Kyle Walker, SVRI Executive Director
Russ Thelin, Institute for Community Inclusion at U-Mass Boston
Mark Erlichman, Deputy Director of the Vocational Rehabilitation Employment Division at the California Department of Rehabilitation
Steve Wooderson, Chief Executive Officer, CSAVR 
Presentations With Live Q&A
Evolve: VR
Evolve: VR is a multi-year systemic change initiative to redesign our vocational rehabilitation services to better meet the needs of current and future customers of our program. When WIOA came out in 2014 and the subsequent regulations in 2016, our program was a square peg going into a round hole. We modified our peg to meet the needs, but it wasn't what it could and should be. Evolve: VR will create a new peg that fits the mission, vision, and intent of WIOA. The presentation will talk about our approach and the five part MAPPP model (mindset, awareness, personnel, process, and performance). 
Presenters: Natasha Jerde and Jon Benson
Meeting VR Challenges with VR
AIR4VR is an online training program for staff working in Pre-Employment Transition Services that includes virtual reality/virtual simulation labs and is funded by RSA Innovative Training Program. The presentation will outline the training opportunities and focus on the importance of real time virtual simulation as a training tool that speeds up learning and created a stronger emotional bond to training content. The content includes: the why behind Pre-ETS and its intent; how to facilitate key engagements with youth to help them understand and explain their disabilities, make informed decisions about their careers, and request necessary accommodations. In addition, courses provide learning opportunities in counseling youth with disabilities and undertaking group work. They also learn how to engage employers in the work of Pre-ETS through building relationships and understanding, as well as increasing disability awareness. An ethical and legal course focuses on how practicing without a firm ethical foundation is like being lost in a complicated landscape without a compass. This course offers information and practical solutions to real-world dilemmas in providing Pre-Employment Transition Services. The audience will view demonstrations of the virtual reality and simulation lab scenarios.
Presenters: Margaret Glenn, Elisabeth Simpson, Barb Schiedermayer, and David Smith 
Rehabilitation Counseling and Artificial Intelligence
This engaging presentation on artificial intelligence (AI) in vocational rehabilitation dives into the transformative potential of technology for this crucial social sector. The presentation vividly illustrates how AI is revolutionizing the way vocational rehabilitation services are provided, showcasing real-world applications that range from smart prosthetics to personalized job training programs. It underscores how AI can assist individuals with disabilities to acquire new skills, maintain employment, and navigate their daily lives with improved ease and independence. Case studies are included to highlight the success stories and lessons learned from implementing AI-driven solutions in vocational rehabilitation settings. The presentation ultimately fosters a conversation about the opportunities and ethical considerations of AI's expanding role in empowering individuals to overcome vocational challenges.
Presenters: Christopher Skerritt and Paul Bourgeois
Concurrent Presentations
Advancing Innovation Through Collaborative Leadership
Over the past decade, Vocational Rehabilitation has undergone transformation, mirroring elements from other government programs and private sector models. This transformation has brought about the need for increased internal control, oversight, and vocational rehabilitation reporting requirements. Unfortunately, these changes contributed to a growing divide between externally imposed changes and the professional autonomy VR staff. This presentation introduces the concept of distributive leadership that prioritizes front-line collaborative efforts over hierarchical authority and control. Examples of the innovation and effective application of Distributive Leadership will be highlighted. 
Presenter: Lou Adams
AI and the Employer-Job Seeker Dynamic
Attendees will get a comprehensive overview of AI's role in employment. We'll cover AI's impact on hiring, examining its efficiency in recruitment, and weighing the pros and cons of AI-driven applicant screenings. Discover how AI can provide tailored vocational rehabilitation services and improve job interview preparation. We'll also dive into the benefits of AI in job coaching and the importance of understanding AI ethics in the workplace. 
Presenters: Reg Gibbs and Jordan Gibbs
AI Powered VR Knowledge Interpreter
Finding answers in a sea of policies, regulations, laws, and manuals can consume a lot of time.  A recent study of knowledge workers indicates that over 9 hours per week per staff member can be lost to information searching, management, and discovery.  Combined with the volume of retirements expected over the next 4-7 years, new staff will struggle to find answers quickly and there will be fewer shoulders to tap for guidance.  In this presentation, we will show how technology can help to dramatically reduce the time required for information discovery while enriching the usability of the content and supporting staff onboarding.
Presenter: Sven Akerman 
Bring us the hard stuff!
In Colorado we have been taking on the hard stuff! We have been meeting with DVR Counselors, Medicaid Waiver Case Managers, and Service Providers to walk through what services are called in our different funding streams, what is available and when to support each job seeker to find a good job or support employees to grow in their current positions. We have learned that theoretically when we explain the process, it is so different when humanity enters in! We now ask the group to bring us the complex scenarios and together as we talk through what could work. We especially focus on making sure people know about braiding and sequencing of services at our State level and at the Federal level. 
Presenter: Darby Remley
Enhancing Outcomes through Financial Education
Financial planning is essential when motivating people with disabilities to pursue and maintain employment. This interactive session will highlight an initiative that combines vocational counseling, LifeCourse Planning, and financial education/counseling to support people with disabilities in achieving employment, financial, and community participation goals. Presenters will offer suggestions on how and when to incorporate these materials into service provision so that vocational rehabilitation staff can support people to have a secure financial future – and how to make the subject of financial literacy, financial planning and benefits planning feel less daunting.
Presenters: David Leon, Jonathan May, and Rebecca Salon
Ethics & Informed Choice
This session explores the ethical application of informed choice from the perspective of five basic literacies for decision-making.  Literacy can be defined as the ability to identify, locate, understand, interpret, create, communicate, and differentiate alternatives based on reasoning and logic.  The five literacies that VR professionals can help develop throughout the course of their work are self-literacy, employment-literacy, rehabilitation-literacy, alternatives-literacy, and resource-literacy.  Informed choices require literacy at all five levels.  This session explores how VR professionals can improve the informed choice process by paying attention to the five literacies.
Presenter: Beth Gaertner 
Gender Identity Informed VR Counseling
This presentation will:
Identify the CRCC Code of Ethic's standards on cultural humility, respecting diversity, and avoiding value imposition.

Describe professionally sensitive issues facing LBGTQIA+ individuals.

Identify the need for self-awareness of unconscious and conscious bias towards LBGTQIA+ individuals and describe how Rehab Professionals can increase self-awareness and sensitivity.

Discuss Rehab Professional competencies to ethically serve consumers who are part of the LBGTQIA+ community including practical examples of how to apply this knowledge.
Presenter: Beth Gaertner
Let's Get Organized: Application of Time Management Training in Vocational Rehabilitation
Time management skills affect employment as well as participation in the VR process.  "Let's Get Organized" is a manual-based group intervention being used in Virginia's VR program to address the time management, organization, planning, and emotional regulation skills of clients.  This program will describe the program, and detail how it is implemented both virtually and in a vocational training setting.  Outcomes of a pilot study will be shared, as well as feedback from clients and staff.
Presenters: Carrie Clawson, Emily McKeough, Shenandoah Smith, and Ryan Parker
Meaningful Engagement Through Evaluation Services
VR agencies have an opportunity to immediately engage clients in learning about where they fit into the world of work while they are in the application and eligibility phases of their case. The Alaska Division of Vocational Rehabilitation in-house evaluation team has developed a series of four workshops that guide clients through a process of better understanding themselves and what they have to offer the labor market. These workshops allow clients to discover what career fields are possible, provide tools to make informed decisions, learn how to assess and improve their skills, and understand how to market their skills to employers. Throughout this process, clients become more active participants in decision-making and employment planning. 
Presenter: Devon Rust 
Systematic Evaluation of Pre-ETS
Presenters in this session will introduce the Transition Readiness Toolkit, an assessment tool specifically designed to fill the knowledge gap in pre-employment transition services (Pre-ETS). Following the adoption of the Workforce Investment and Opportunity Act (WIOA, 2014), state Vocational Rehabilitation (VR) agencies were under immediate obligation to expand their services to youth with disabilities, with little guidance on service definitions or expected outcomes. The TRT developed out of a practical need from a VR agency to understand the impact of the services that were being provided within their state. With support from a NIDILRR field-initiated grant, the TRT has been refined through an iterative process with transition leadership from five state VR agencies and an advisory board of students and parents representing these states. Data collected over a two-year period in Utah and preliminary data from the other states will be presented. The presenters will discuss the process of development, implementation, and how providers have used this data to inform their practices with students. 
Presenters: Allison Fleming, Brian Phillips, and Aimee Langone
Training Model for Aspiring VR Leaders
Learn more about how Oregon VR addressed the challenges of succession planning within our leadership positions by developing staff's skills. Presentation will include an overview of the Oregon Vocational Aspiring Leaders (OVAL) cohort model. Program created and implemented in collaboration with the Center for Continuing Education in Rehabilitation at the University of Washington. Lessons learned from Cohort 1 will be shared as strategies implementing in current Cohort 2. Data collected from participants, mentors and leadership will review where and how training has impacted succession planning. 
Presenters: Kim Poage, Kelly Franklin, Heather Lindsey, Christy Kik, Sandra Cato, and Linda Sisemore