As a client of the Clinical Services Center, you will have a whole team of trained therapists working for and with you to help you reach your goals. Student therapists in the final year of their master's degree program work alongside highly experienced supervisors to ensure that your care is according to the excellent standards and reputation of one of the nation's most respected and longest continually accredited Marriage and Family Therapy graduate programs. 
Clinical Services Center Student Therapists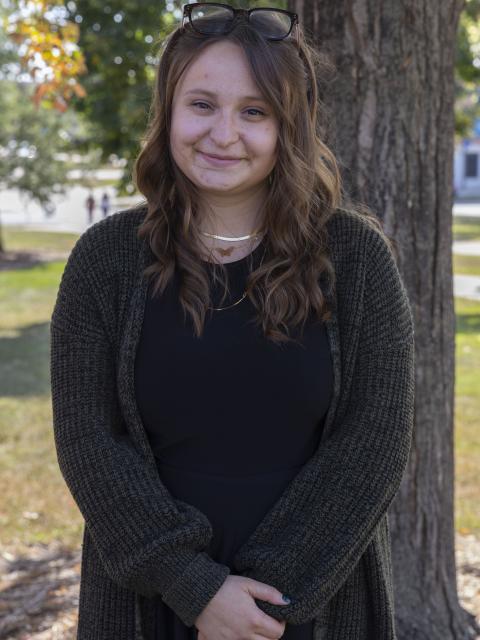 Emily Bergum (she/her)
With a background in Family and Consumer Science Education and five years of teaching experience in rural Wisconsin, Emily brings a unique perspective to therapy. Her approach is collaborative and empathetic, focusing on finding solutions in the present to create a hopeful future. She is pursuing a certificate in Sex Therapy, recognizing the importance of intimacy in relationships. She deeply appreciates Nature and Eco Therapy and looking at the interdependence of all things. Outside of therapy, Emily enjoys creative pursuits, from crafting to baking, and finds solace in spending time with nature and loved ones. She is here to provide a safe space for exploration and growth, walking with clients on the journey toward positive change and meaningful connections.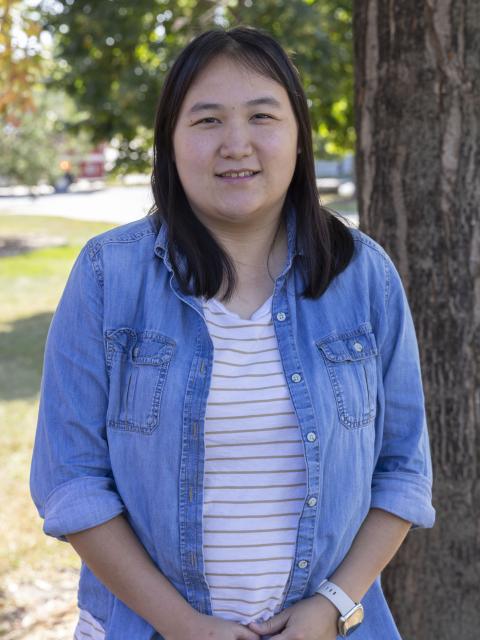 Melissa Chang (she/her)
Having earned an undergraduate education in Human Development and Family Studies and Psychology, Melissa looks forward to bringing her educational experiences and experiences of working with adolescents within group homes and other settings into her work as a therapist. Melissa is passionate about people and values creating a safe and comforting environment in her work. She believes the therapist and client relationship begins with developing an authentic connection. Knowing that people have a need to be heard, Melissa strongly values being a listening ear for her clients.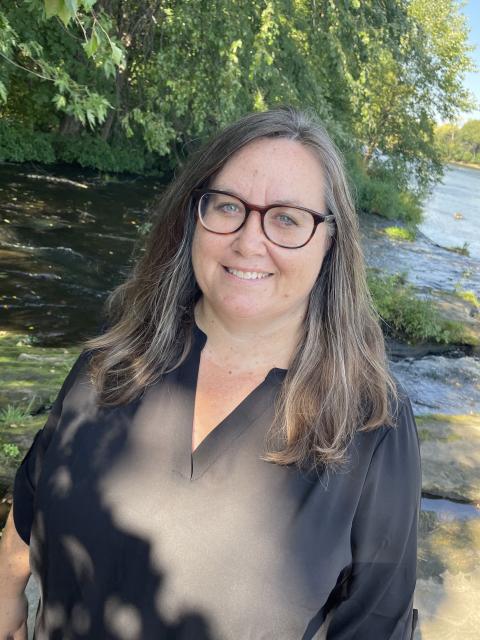 Rachel Christiansen (she/her)
Rachel believes we can all benefit from therapy by gaining insight into ourselves, creating new patterns in our relationships or finding helpful ways to cope with life's difficulties. Rachel seeks be collaborative in her work and to encourage self-compassion. Being seen and supported is an important part of therapy.  Rachel uses a caring and non-judgmental approach to support clients in the important work of healing.  Rachel looks forward to working with individuals, couples and families. Before deciding to become a therapist, Rachel attended the University of Arizona and UCLA School of Law. Rachel lives in Eau Claire with her family.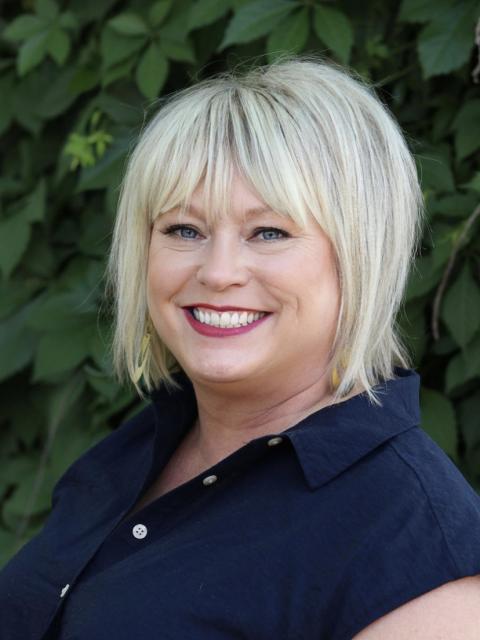 Susie Halverson (she/her)
Susie works with a range of mental health concerns, including anxiety, depression, self-esteem, grief and loss, life transitions, trauma, and relationship issues. After working for years in the restaurant industry, she also focuses on issues faced by industry folks such as non-typical work schedules, substance use concerns, work/life balance, and toxic work environments. Additional areas of special interest include women's issues such as endometriosis, infertility, menopause, middle-age, aging families, and adult children as caregivers.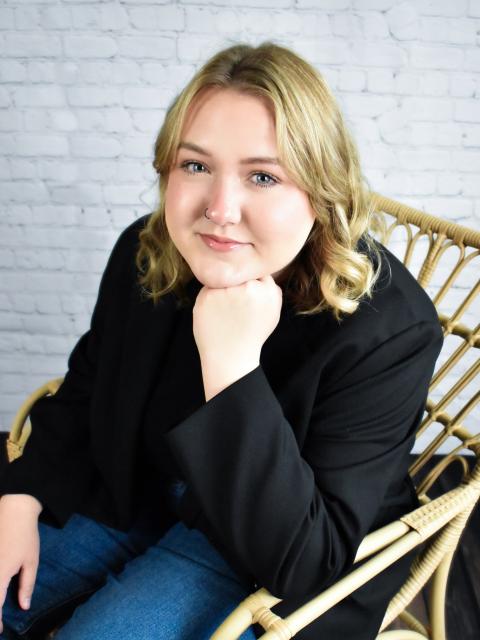 Sarah Jasa (she/they)
Sarah's clinical interests include working with LGBTQ+ folks, couples, and areas within grief/loss and eating disorders/disordered eating. Sarah was born and raised in the Twin Cities and earned a Bachelor of Science degree from the University of Minnesota in Family Social Science with an emphasis in Family Therapy. Sarah believes in the power of looking through a systems and a feminist lens. They see problems with being mindful about systems of oppression that affect folks daily. Sarah believes in a collaborative healing mindset through narrative, DBT, and parts-work inspired language.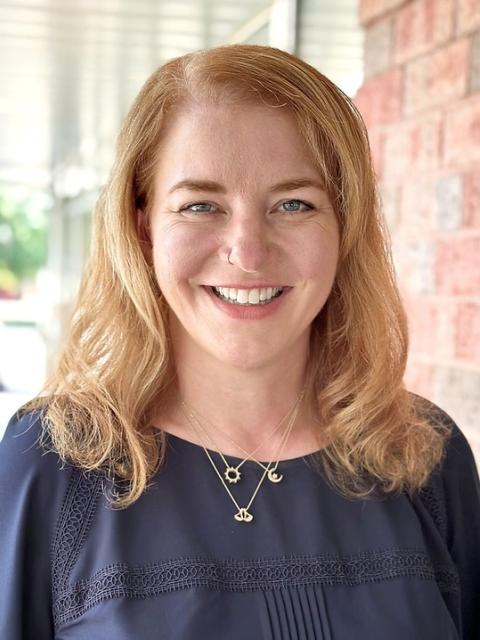 Sarah Karlsson (she/her)
Sarah is grateful for the opportunity to walk alongside clients as they journey towards greater fulfillment and life satisfaction. Sarah's approach to therapy is client centered, strengths-based and affirming. She is LGBTQ+ affirming and believes in everyone's right to live authentically. Sarah's areas of interest include anxiety, depression, life transitions, neurodiversity (Giftedness, ADHD, Autism spectrum), gender diversity, parenting, relationship issues, self-esteem and stress.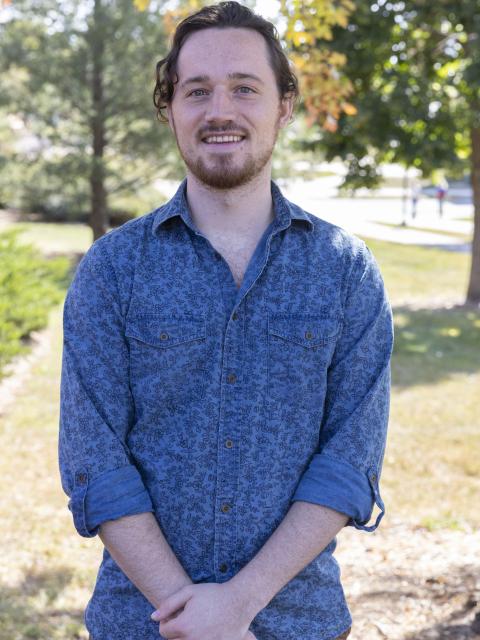 Daniel Merboth (he/him)
With a background in psychology and Christian studies from his undergraduate education, past experience as a mental health specialist at Dungarvin, and ongoing work in therapy Daniel brings a solid foundation to his current role. Daniel is enthusiastic about integrating his education and previous experience into his therapeutic practice. He firmly believes in the inherent worth of each individual and strives to provide them with non-judgmental support. He approaches therapy with a personalized and holistic perspective, recognizing the uniqueness of each person and taking a systems-oriented, and research-based approach.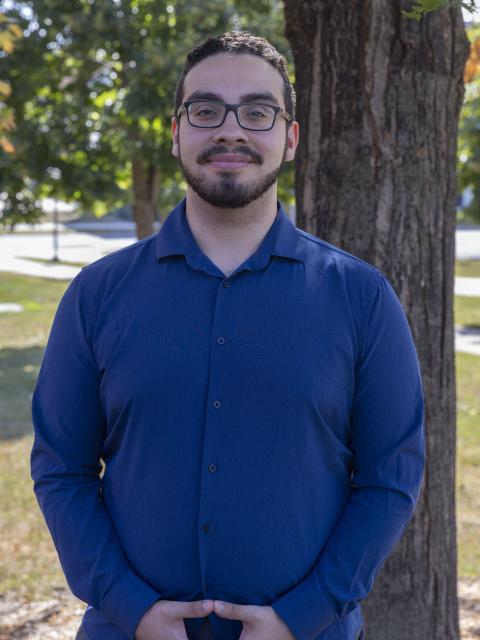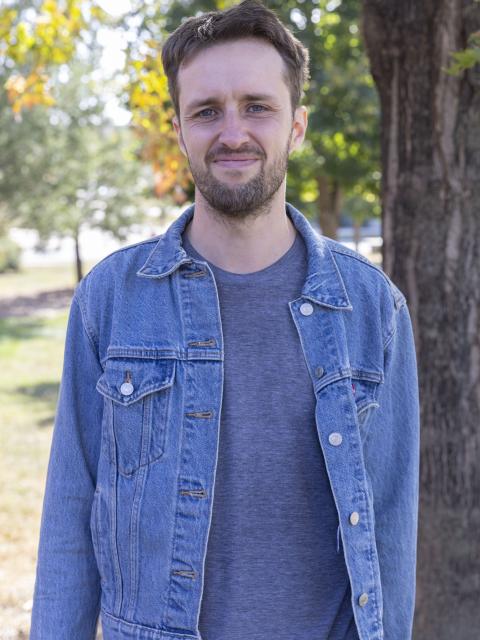 Peter VanKoughnett (he/they)
Peter works with couples and individuals to help develop strategies, perspectives, and psychophysiological changes in order to break out of these stuck patterns. Instead of blaming clients for problems, Peter views problems on a contextual level, understanding that social environment and life experiences often lead to the development of problematic patterns. Peter believes that therapy can be an invaluable tool for harnessing individual and collective resources in order to create lasting changes.
Clinical Staff and Supervisors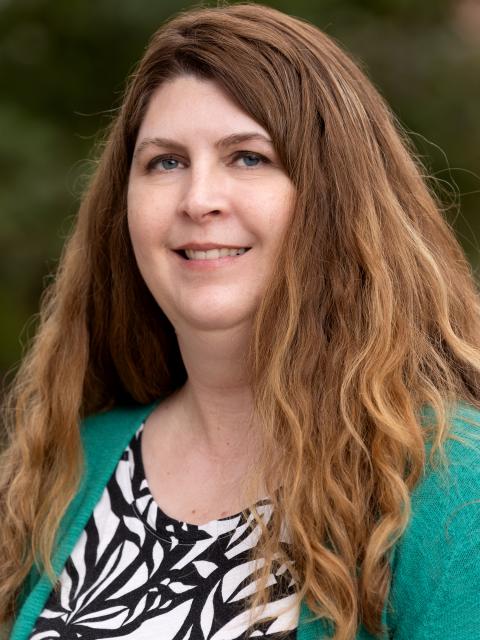 Beth Biederman (she/her)
While I am new to the CSC Office Manager role, I have worked at UW-Stout for more than 18 years. Most of that time has been with the Stout Vocational Rehabilitation Institute (SVRI), where I serve as the database administrator, provide operational support to the SVRI Services team, and coordinate recruitment and records management. I'm sure that balancing these two roles might be challenging at times, but my experience working with SVRI clients has already proven helpful in my role at the CSC. I studied at UW-Stout and recently completed some software development coursework at the Chippewa Valley Technical College.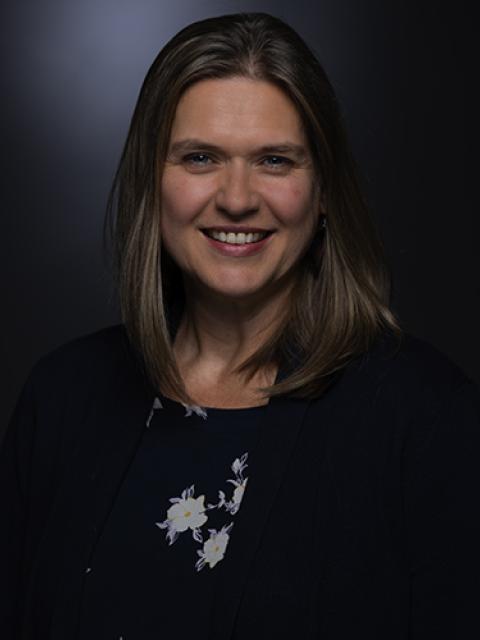 Heather Hessel, PhD (University of Minnesota)
Heather Hessel (she/her) is an assistant professor in the Counseling, Rehabilitation, and Human Services department, and the Director of the Marriage and Family Therapy program at UW-Stout. Her research interests include the young adult life stage, and the role of technology in family relationships. She is a Licensed Marriage and Family Therapist (LMFT) and AAMFT Approved Supervisor, and maintains a small online clinical practice. Dr. Hessel's clinical interests include parent-child relationships, mindfulness, and Buddhist Psychology.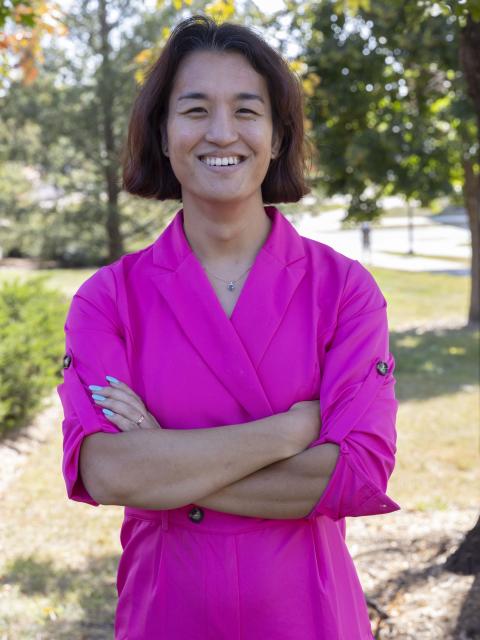 Kevin Hynes, PhD (University of Connecticut) 
Kevin Hynes (they/she/he) is an assistant professor in the Counseling, Rehabilitation, and Human Services department. Their program of research focuses on disparities in mental health outcomes with minority populations and the utilization of technology for therapists. They are a Licensed Marriage and Family Therapist (LMFT) and an AAMFT Approved Supervisor. They maintain a small clinical practice and their clinical interests include work with marginalized and underserved populations, including ethnic/racial minorities and the LGBTQ community. 
Brian Crim, MS (University of Wisconsin-Stout)
Brian Crim (he/him) is an adjunct professor in the Counseling, Rehabilitation, and Human Services Department and a supervisor in the Marriage and Family Therapy Program at UW-Stout. He is a 2011 graduate of the UW-Stout MFT program. Brian is a Licensed Marriage and Family Therapist (LMFT), AAMFT Approved Supervisor Candidate, and co-owner of Adulteen Counseling, LLC in River Falls, WI.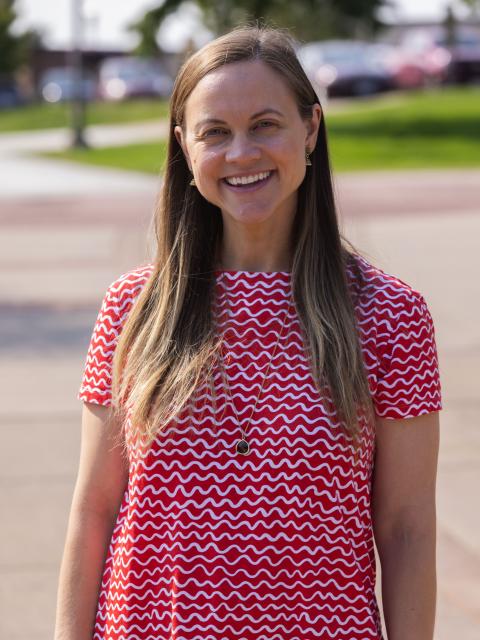 Candice Maier, PhD (University of Iowa)
Candice Maier (she/her) is an associate professor in the Counseling, Rehabilitation and Human Services Department, and the Clinical Director of the Clinical Services Center at UW-Stout. Her research interests include clinical couple therapy and gender equity as contributions to mental and physical health. She is a Licensed Marriage and Family Therapist (LMFT) and AAMFT Approved Supervisor and works in private practice at Adulteen Counseling, LLC. Dr. Maier is active in the National Council on Family Relations (NCFR) and serves on the editorial board for the Journal of Marriage and Family. Dr. Maier's clinical and research interests include feminist-informed practice, couple relationships, and Narrative Therapy.